How to View Content Partner Report
Introduction
Content Partner report provides you detail report about the content that you shared with your content partners, subscription revenue generated, number of views for the content shared, percentage shared views of content etc. Here you can see the report for a specific period by selecting the date from the calendar. You can easily and quickly understand the report by just looking at the graphical representation of the data. You can view the report in different currencies as well. If you wish you can download the report easily in CSV format.
How to View Content Partner Report
To view Content Partner report, go to "Analytics" --> "Content Partners"
Select the time period from the calendar for which you want to view the report. If you are selecting a specific date, then select the date and click on "Apply".
You can see "Total Subscriptions Revenue" and "Total Views" on the top
Under the "Content Partner" column, you can see the name of the content partners.
"Total Views" column shows you the total number of content views that is shared with the partner
Under "% Shared Views" column, you can see the percentage of revenue shared with the partner for the content
To view report in a different currency, select the currency from the drop-down menu.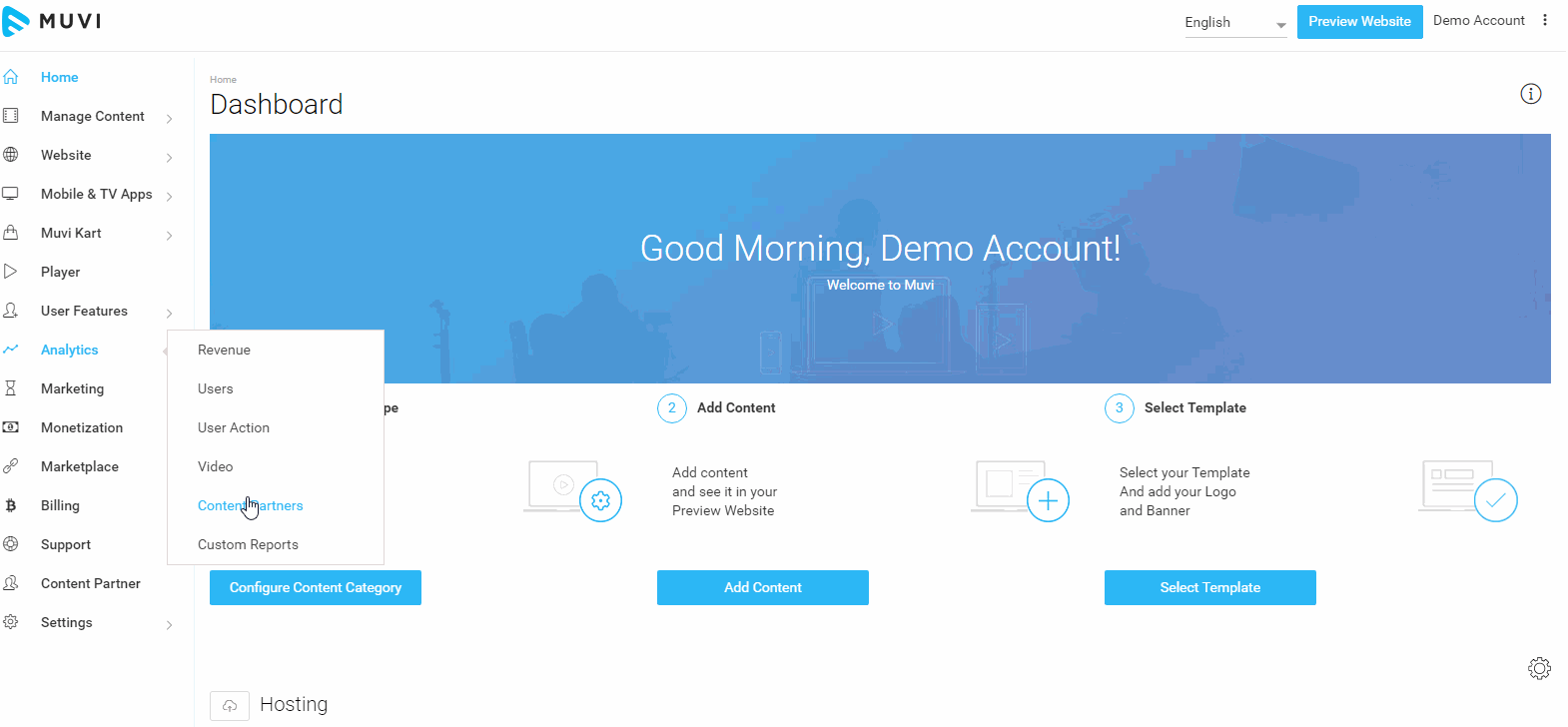 Downloading Report
To download the Content Partner report, simply click on "Download CSV" (See Below Screenshot). The report will be downloaded in Microsoft Excel.