How to Install Onyx TV App (Android)
Explore Different Features of the App
How to Install Onyx Apple TV App (iOS)
Introduction
Onyx is the demo TV App of Muvi. If you want to create a TV app (iOS/Android) for your video streaming platform, then by installing Onyx, you will get the look and feel of your app. By installing the Onyx TV App, you can go through the whole experience of an end-user from registration to viewing the content. You can use your Muvi credentials (Admin) to login to the app. The app will work as long as you have an active login with Muvi; as a paid subscriber or as a free trial user.
Note: Muvi Onyx App is not available for the Muvi Enterprise & Ultimate customers.
How to Install Onyx TV App (Android)
Click Here to get Onyx TV App
Click on Install to install the App
The App will be installed on your TV.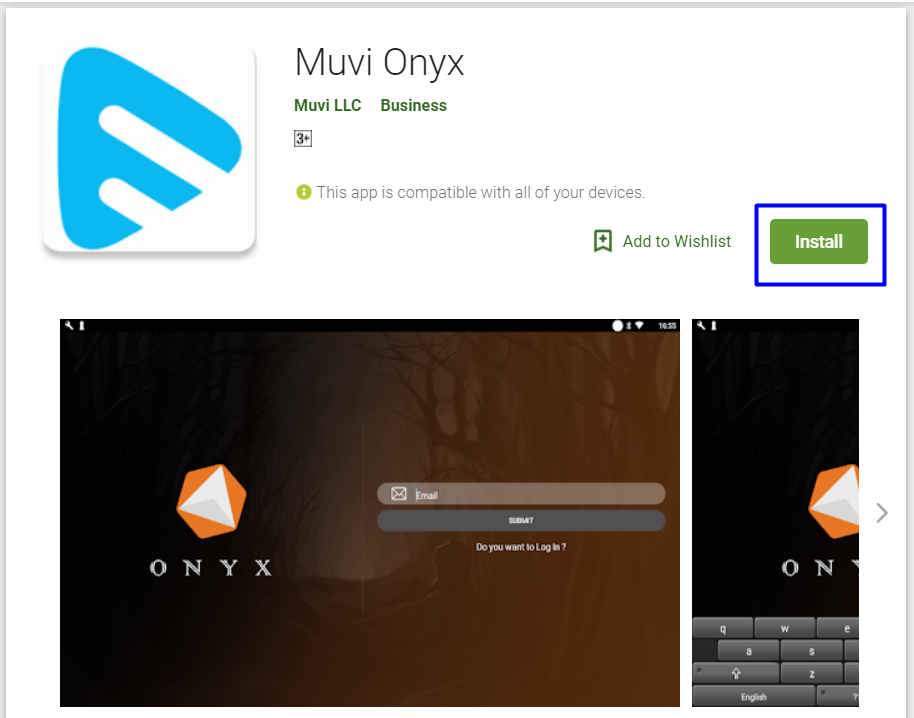 Logging in to Onyx TV App
Open the Onyx App in your TV
Type your store "Login ID" and "Password" (The credentials you use to login to your store)
Click on "Login" (See Below Screenshot)
After logging in to the App it will start building the virtual user interface.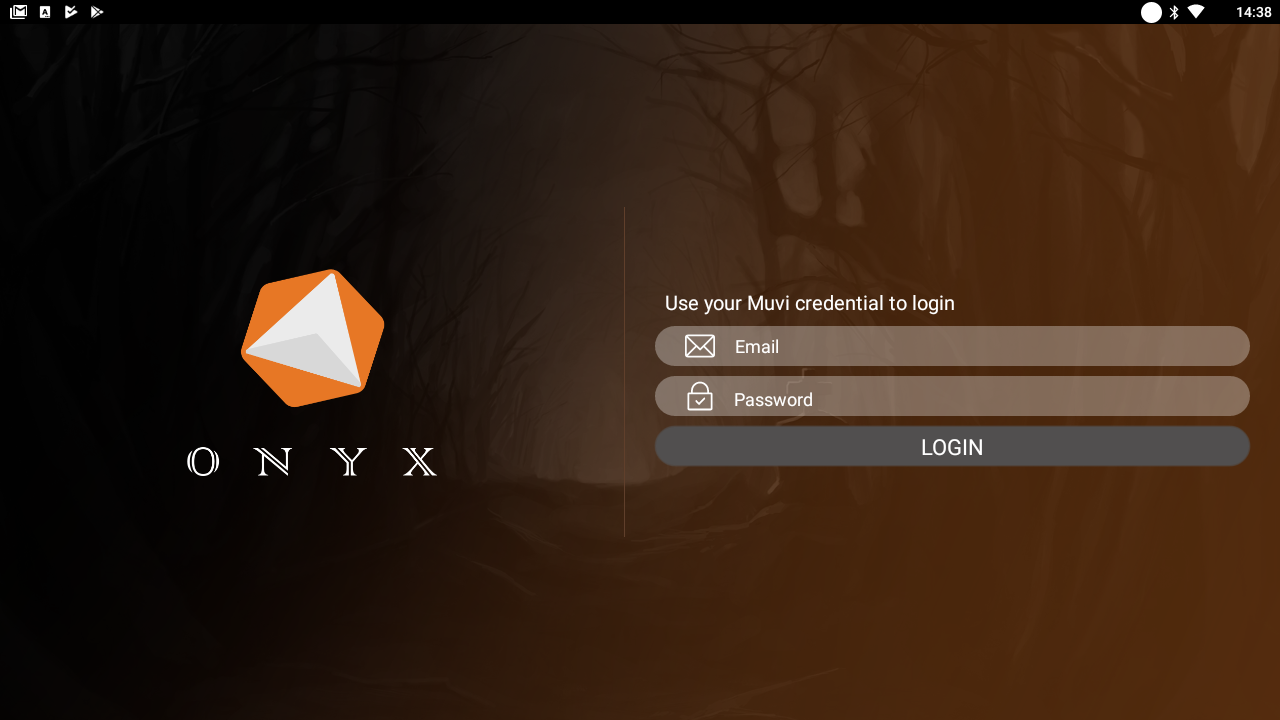 Explore Different Features of the App
You will see the options what an end user will see in your App.
You will see the option to "Login"
Type your Muvi login credentials to see how your users will login to your TV App
Note: To view the home page of Muvi Onyx TV App, first, you need to setup the home page of Mobile & TV Apps in your CMS.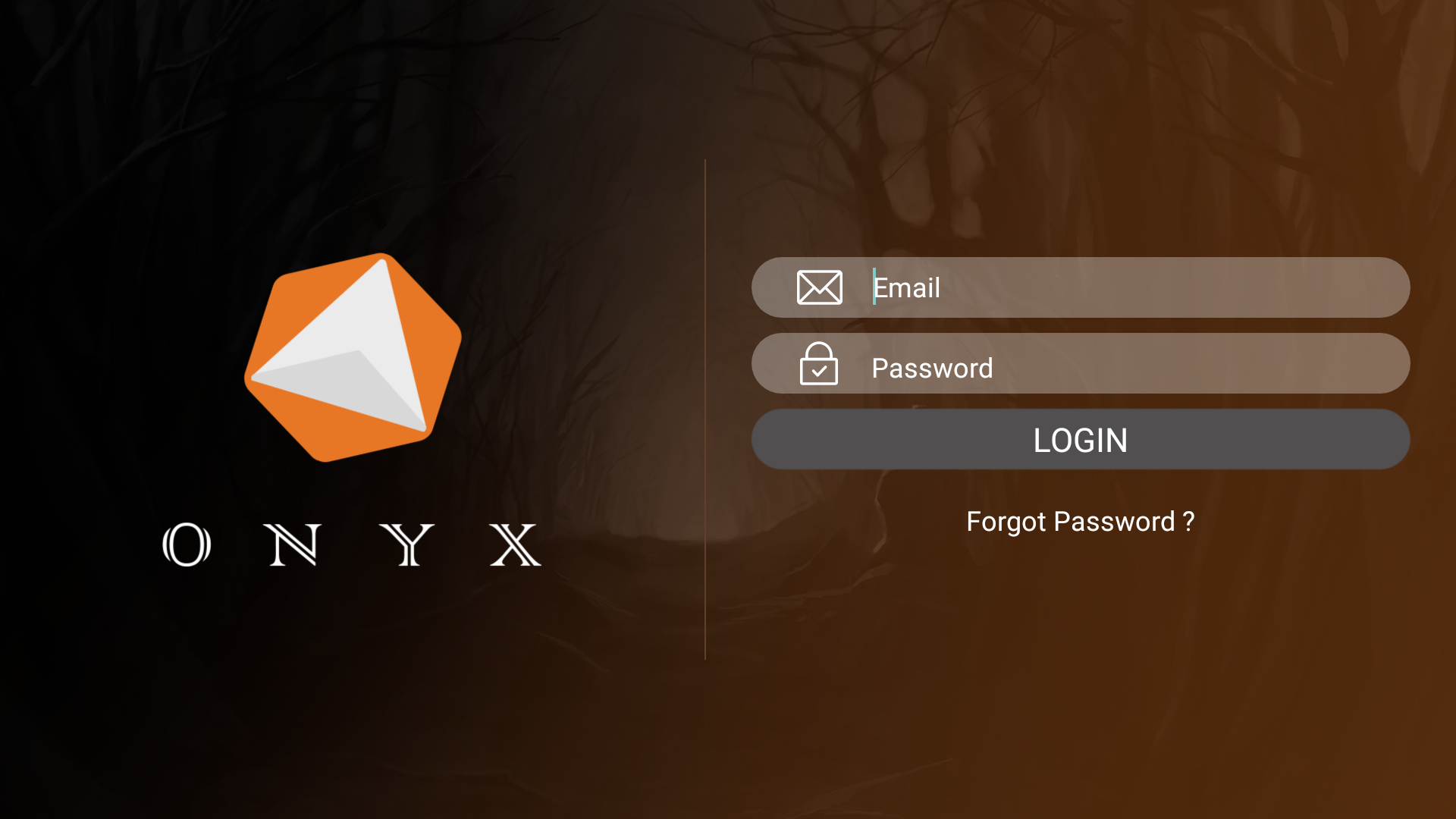 After logging in, you can browse different sections. Click on the Category to view the list of content category. Click on any content to play. Click on the search icon to search any content.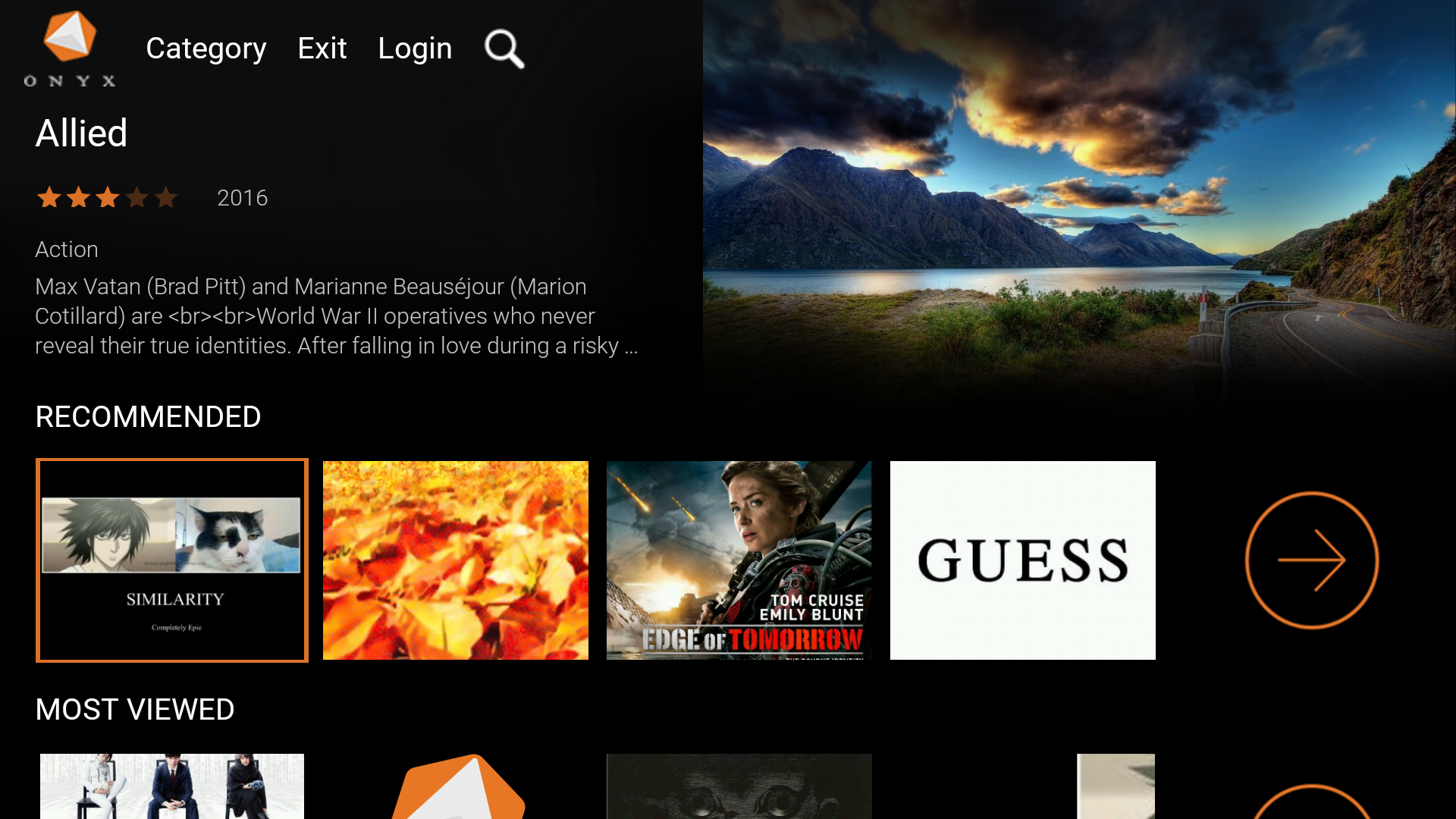 How to Install Onyx Apple TV App (iOS)
Open the Apple TV App store and search for Muvi Onyx TV App.
Click on "Install" to download and install the app in your Apple TV (See Below Screenshot)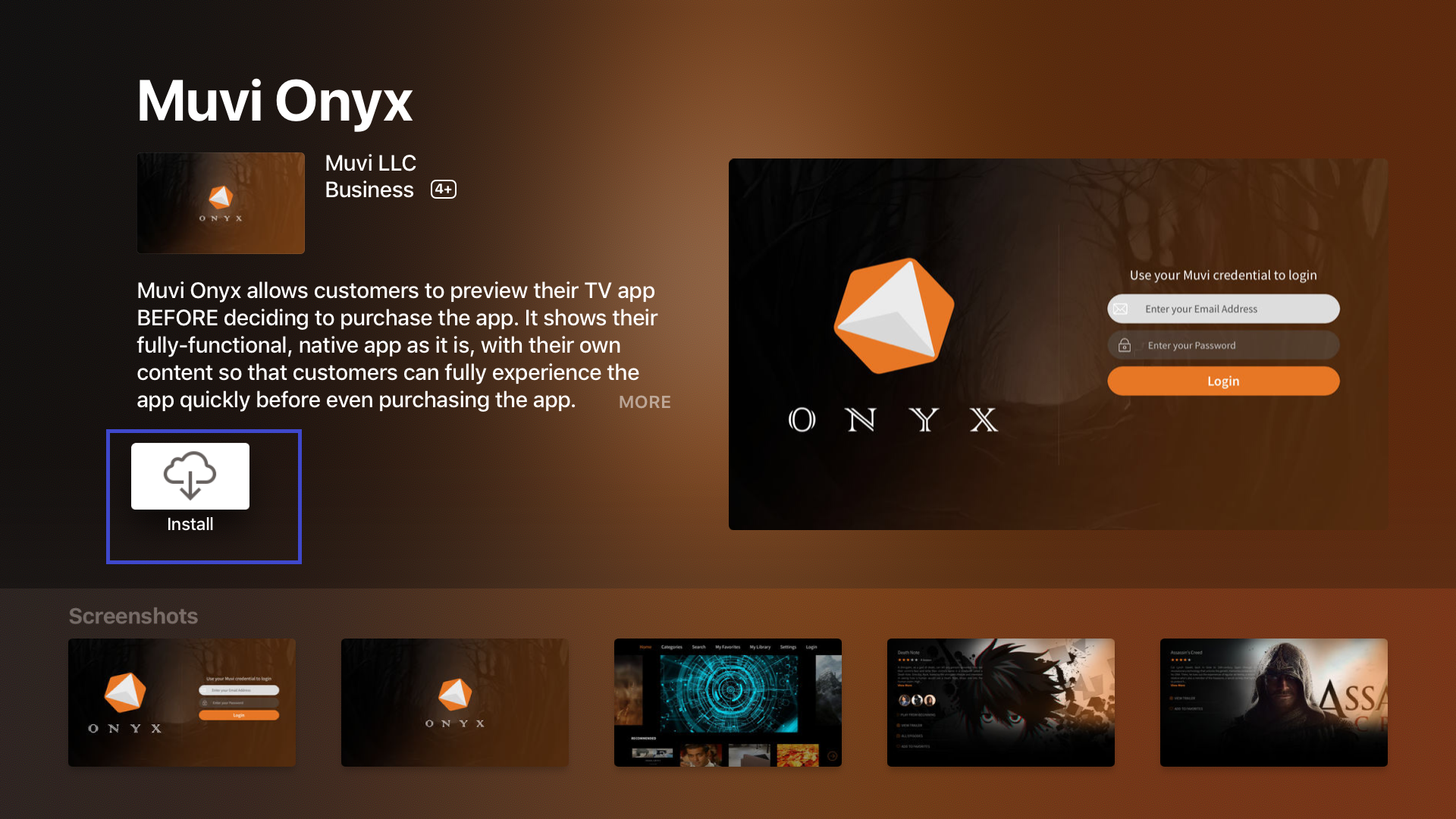 After installing the App, you can login and explore the different features of the App by following the process mentioned above for Android TV App.