When Your FPS Request is Declined by Apple
Introduction
As per Apple's guidelines, you need an FPS certificate to stream any content on Apple devices and/or browsers. Earlier, Muvi allows your end-users to play content on Apple devices/browsers by using its own FPS certificate. However, we have updated our policy recently hence, each content owner (our customers) needs to have their own authorized FPS certificate for streaming of their own content on the Apple devices/browsers.
So, to allow your end-users stream content on Apple devices/browsers, you must request a deployment package from Apple to use FairPlay Streaming (FPS). This requires you to have an Apple developer account belonging to your organization.
Note: Only the Apple users with the "Account Holder" role can apply for the FPS. To know more about the different types of  Apple users click here.
Getting FairPlay Certificate
Please follow the below-mentioned steps to obtain your FairPlay certificate.
Step 1: Request a FairPlay Streaming Deployment Package
To request a FairPlay Streaming Deployment package, please Click Here.
After providing the valid credentials, it will navigate to the FairPlay Streaming Deployment package request form (see below screenshot).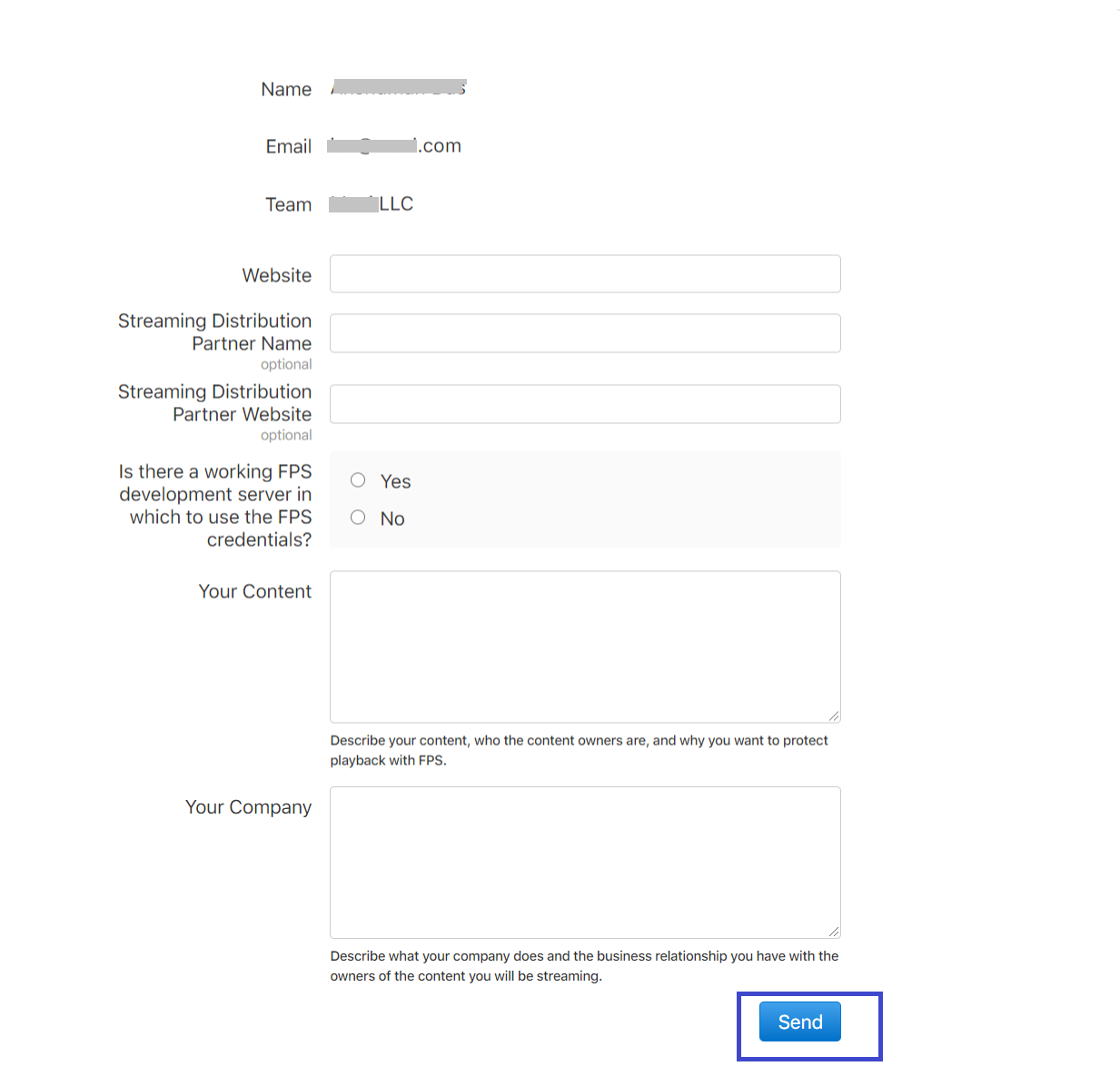 Fill up the form and submit it by clicking on the send button to place a request.
On the successful completion of submitting the request, you will navigate to a confirmation page (see below screenshot).
Step 2: Acknowledgement of your FPS Deployment Package Request - Follow-up
After the successful completion of the first step, you will receive a confirmation email with a follow-up number from fpsrequest@apple.com with the subject line "Acknowledgement of your FPS Deployment package request - Follow-up: XXXXXXXXX".
The Apple team takes approximately a week to review your request. If everything goes well, you will get a successful email from Apple regarding your FPS Deployment Package.
Once the FPS Deployment Package is activated, an option to generate the "FairPlay Streaming Certificate" will be activated in your Apple Developer Console.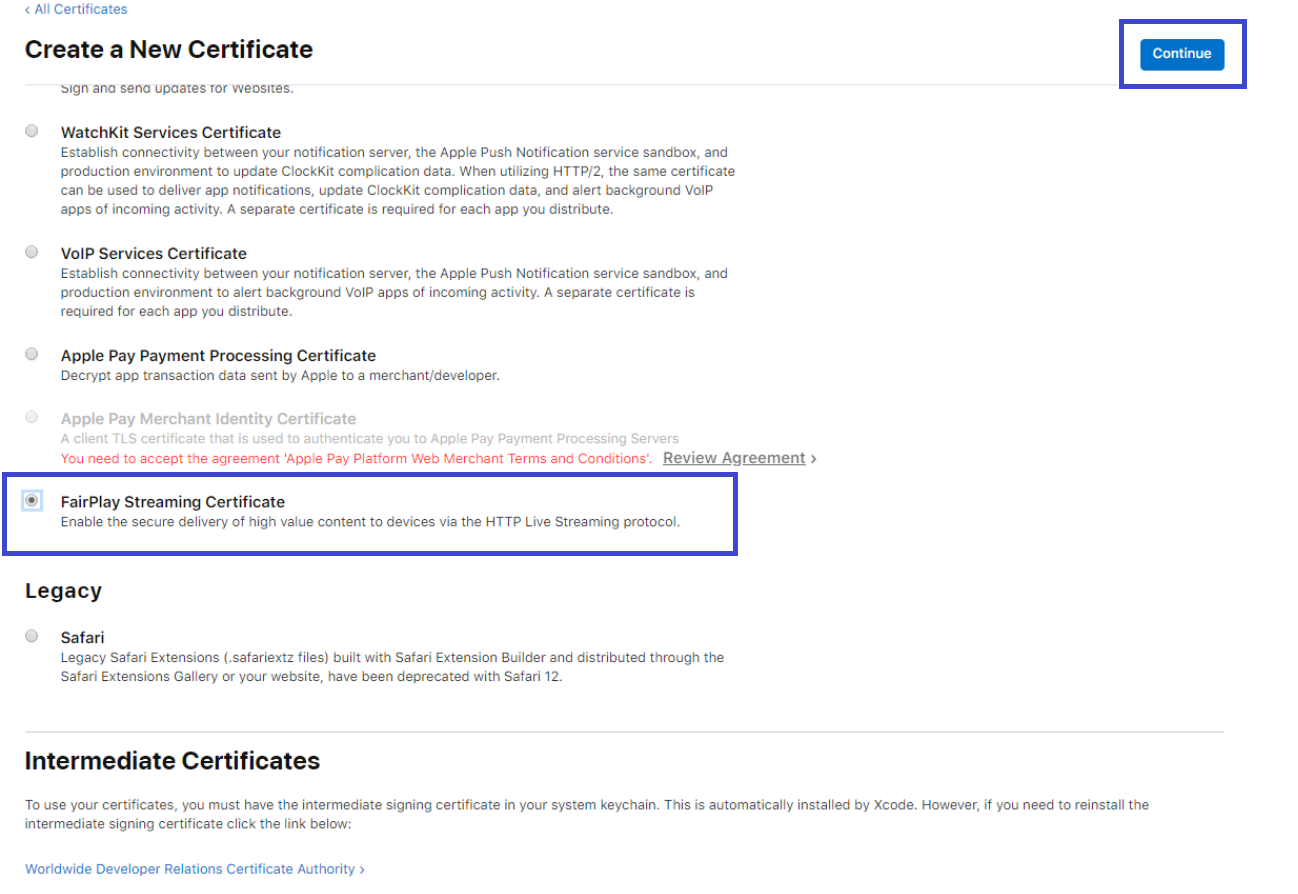 When Your FPS Request is Declined by Apple
If the FairPlay Streaming Deployment Package request is declined by Apple, please add sufficient proof (like Apple may ask you for the contents that you want to protect by FPS).
Note: All communications will be through email, once the FPS request is placed.