Adding Tester Email Address to TestFlight
Introduction
Once your iOS App is developed, we publish the app in the iTunes App Store for beta testing. During the beta testing phase, you can invite the internal testers to test the app. When testers are invited to beta test your app, they are prompted to install the TestFlight app from the App Store on their Apple devices (i.e. iPhone, iPad, iPod touch, or Apple TV) if they don't already have it installed.
Adding Tester Email Address to TestFlight
1.Login to the iTunes Store using your Apple ID and Password.
2. Click on "User Access".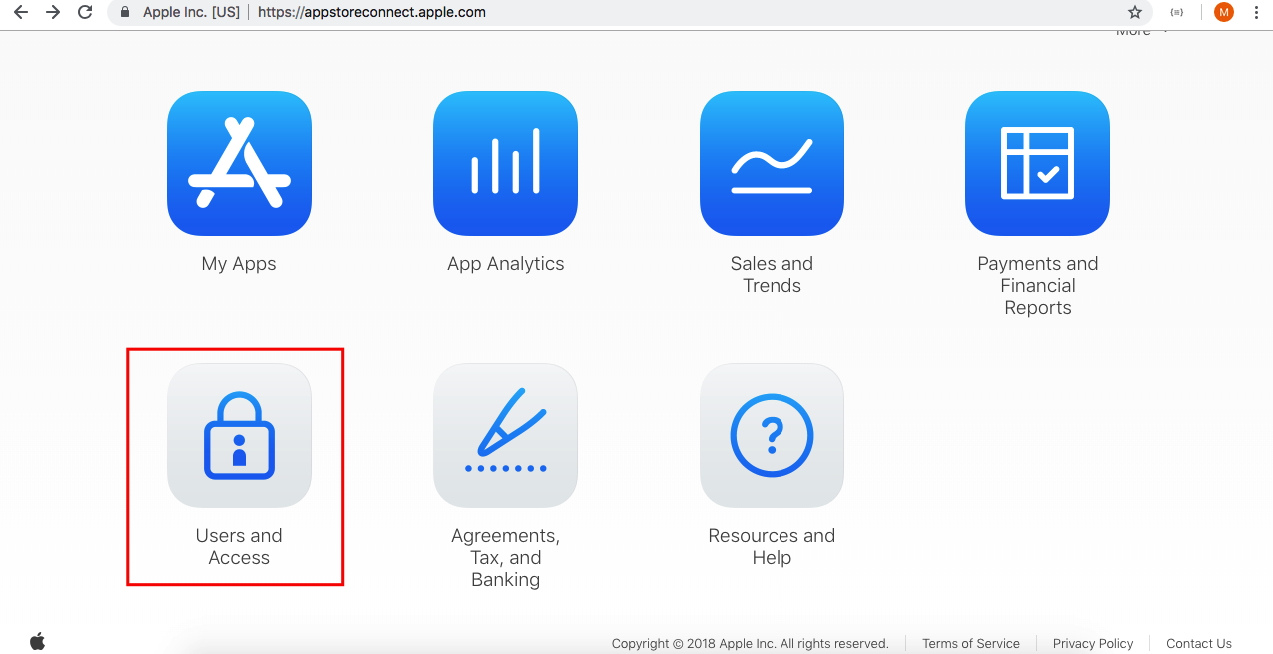 3. Then click on the "+" icon to add the tester's email address in the user list.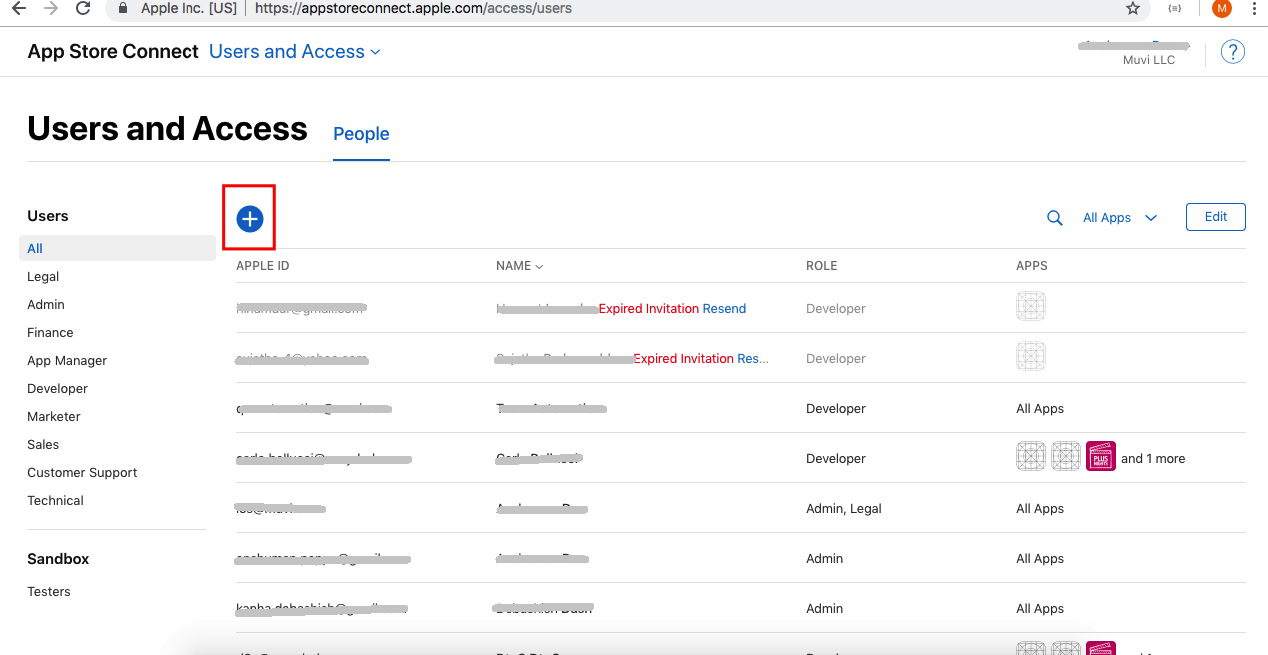 4. Then it shows a form to fill up:
Give user's "First Name", "Last Name" and "Email Address". All the fields are mandatory.
Then choose a role for that email address (tester).
Then choose the application for which the user will be added as a tester.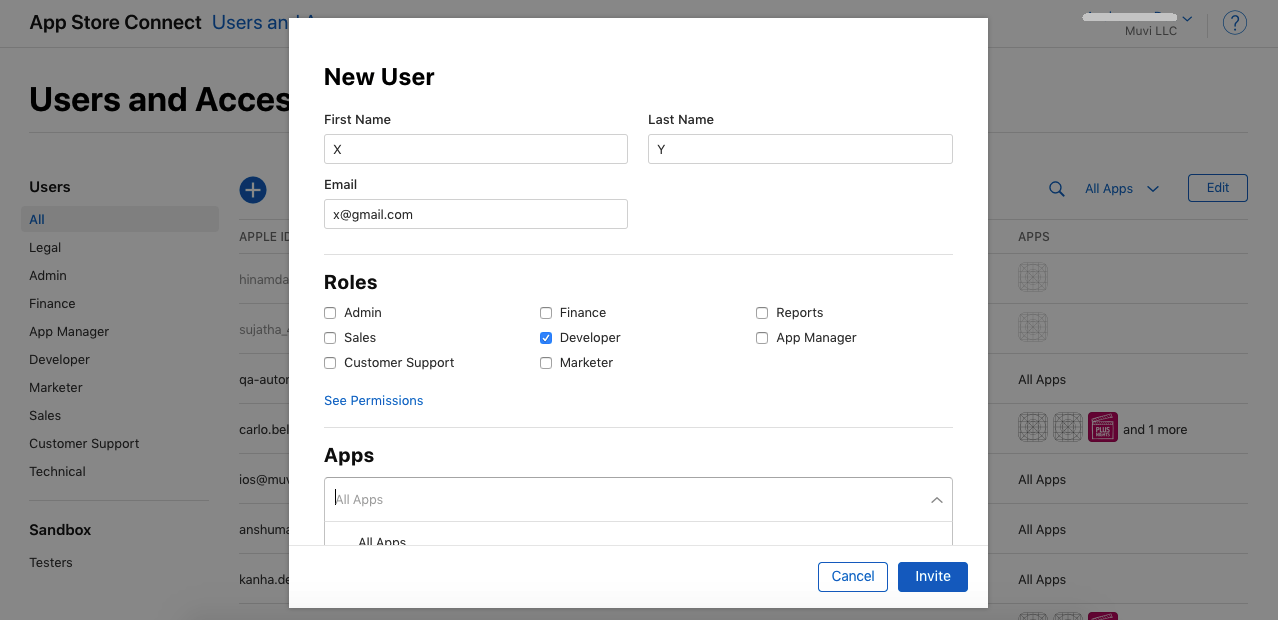 5. Then click on the "Invite" button for an email address, an invitation link will be sent to the specific email address.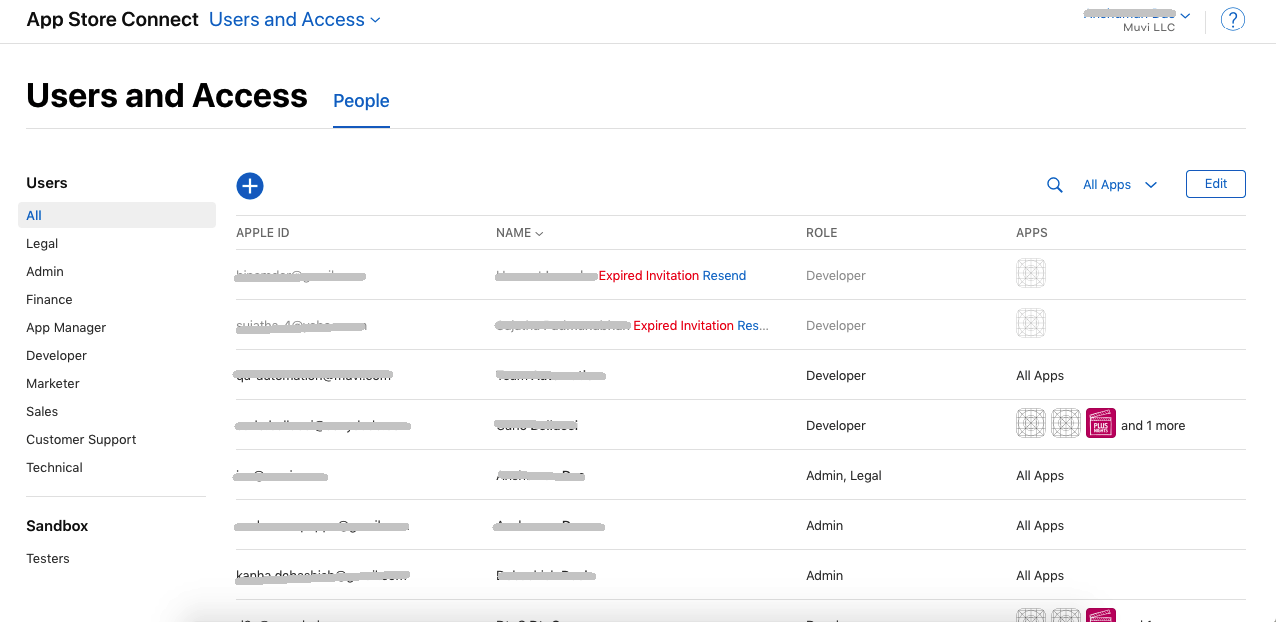 6. After accepting the invitation then go to "My Apps".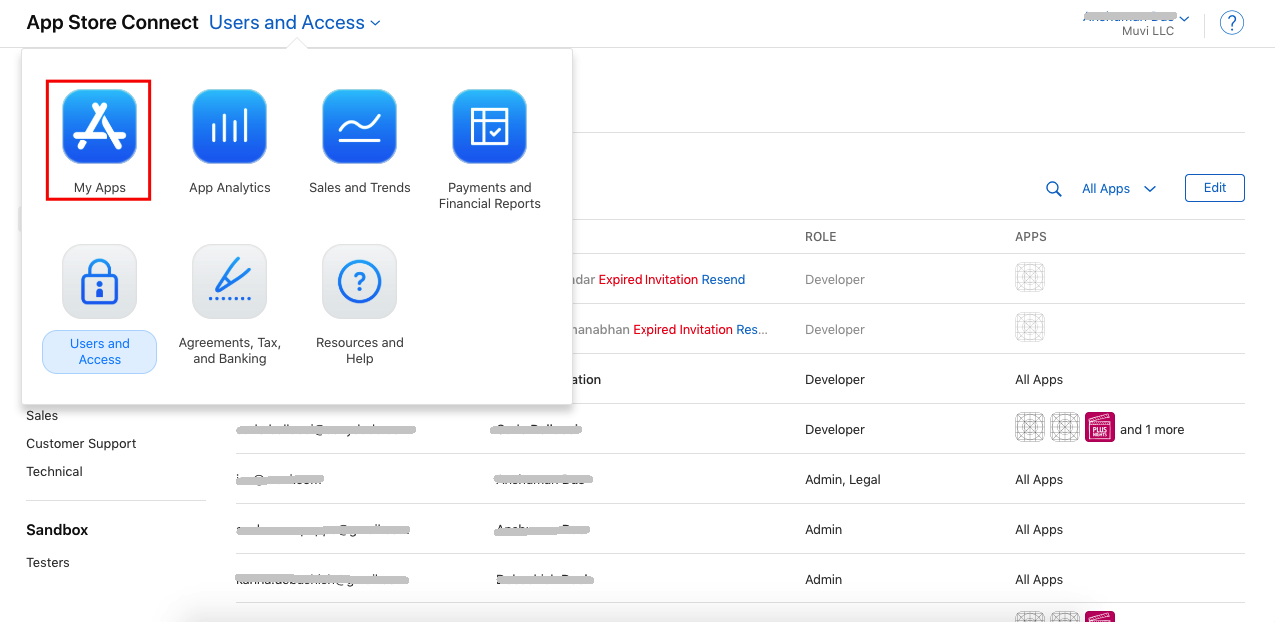 7. Select the application for which you want to add tester.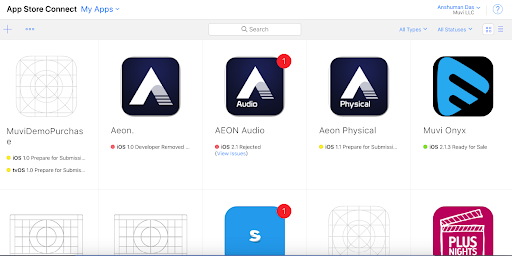 8. Then go to TestFlight and click on "App store connect Users".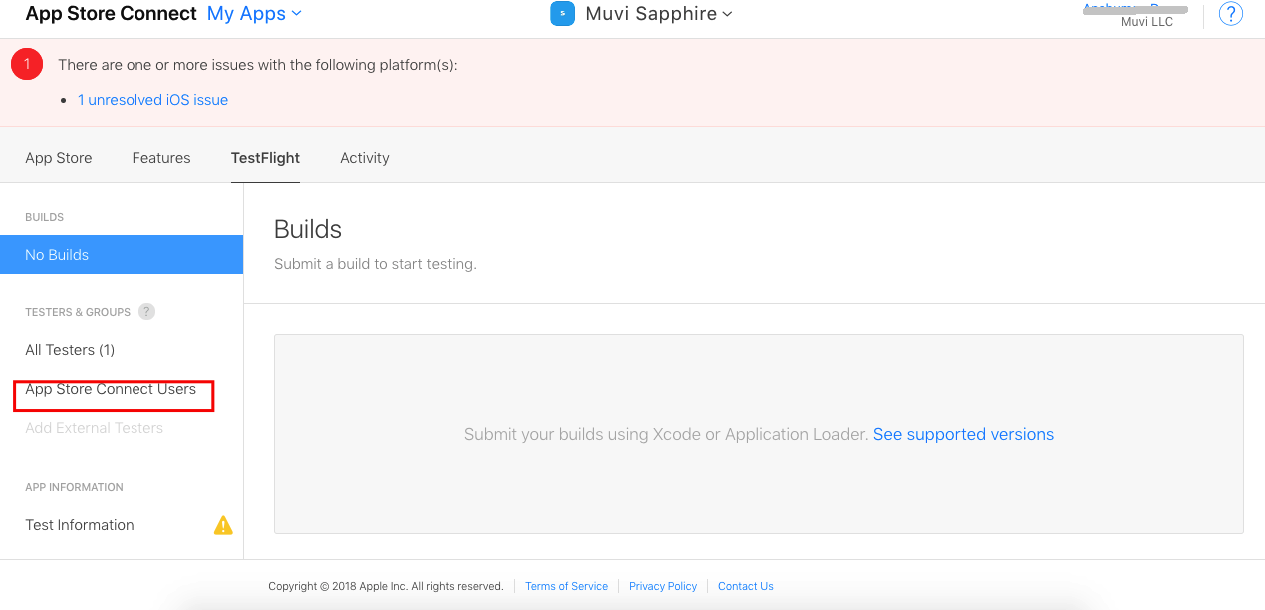 9. Next, click on the "+" icon to add tester's email address.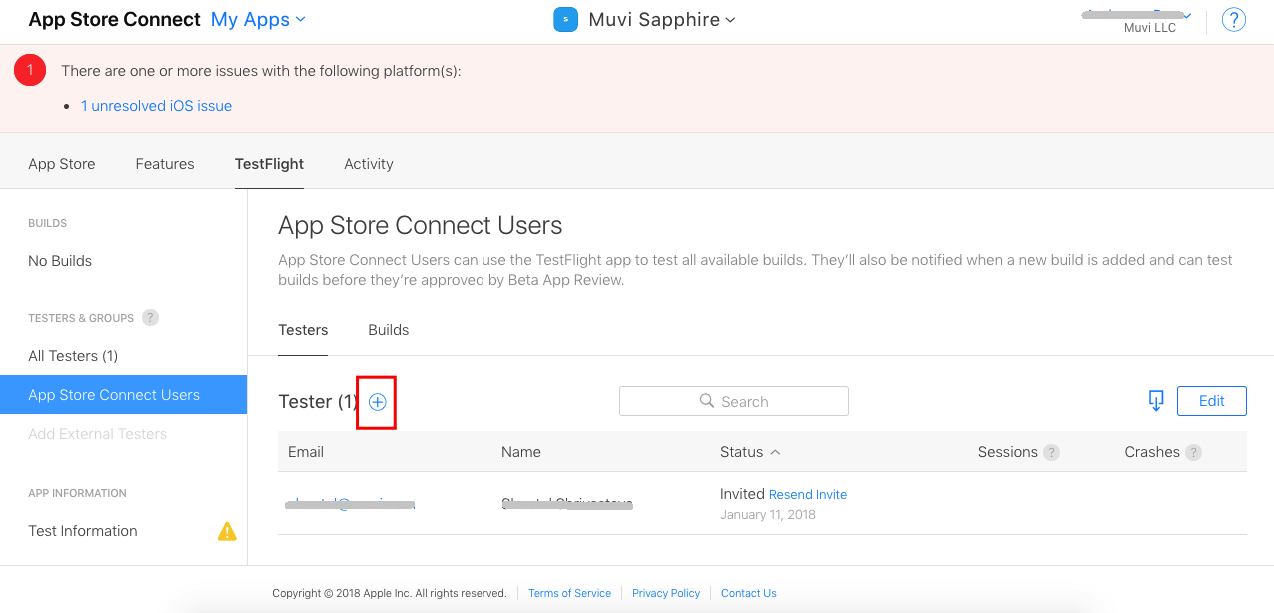 10. If the user has received the invitation then here it shows his/her email address. Check that specific email address and click on the "Add" button.