How to Upload Template/Extension
Introduction
Marketplace allows you to upload the template and extensions you want to sell on the Muvi website. Once you will upload the Template/Extension, it will be displayed on our marketplace page. Buyers will purchase the Template/Extension from our website, and you will get paid for it. You can also login to Muvi's demo store directly from the marketplace. 
Note: At present, "Manage Marketplace" is only available in the Partner Portal for IT Consulting partners.
How to Upload Template/Extension
To upload the template/extension, click on "Manage Marketplace".
Click on "Get Started" to upload your first template/extension.
Select the option Template/
Type the "Name" of the Template/Extension.
Type a description about the Template/Extension in the "About" section.
Add tags for the Template/Extension features in the "Tag" section.
Set the "Amount" for the Template/Extension by dragging the slider
Type the "Version" name (e.g. 1, 1.0, 2.0 so on)
Type the "Changelog". (e.g. changelog usually includes records of changes such as bug fixes, new features, etc.)
Upload an image of the Template/Extension
Upload the ZIP folder of the Template/Extension codes.
Select the option "Submit for Approval" if you wish the Template/Extension to be verified by the Admin.
In the final step, click on "Save Changes".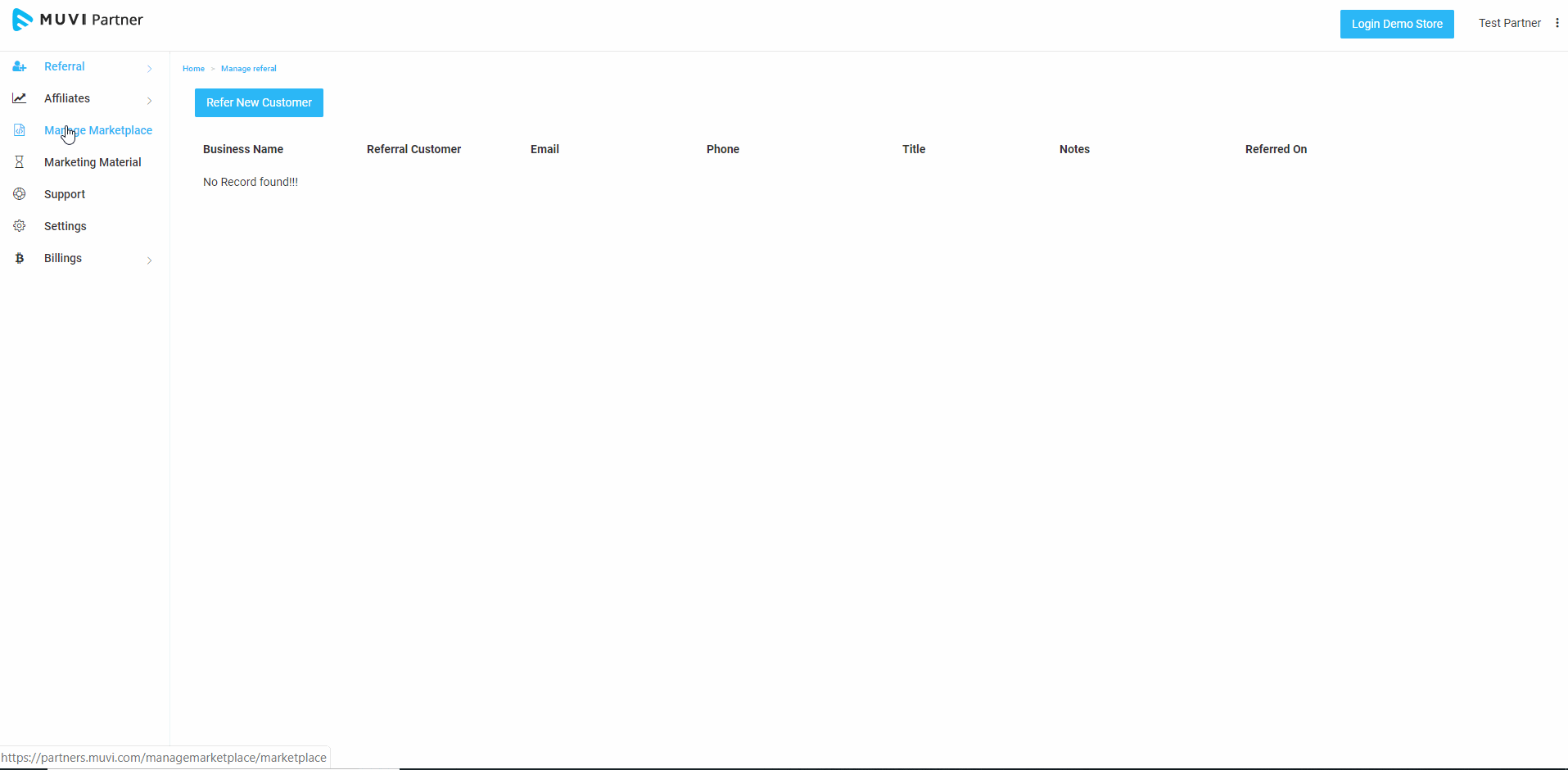 How to Login to Demo Store
You can login to Muvi's Demo Store directly from Manage Marketplace in Partner Portal. By logging in to the Demo Store, you can learn about different features of Muvi's online video/audio streaming platform. You will be able to understand how to manage video/audio store, create content, upload video, configure different monetization models, manage users and more…
To login to Demo Store, click on "Manage Marketplace" in the Partner Portal.
Click on "Login Demo Store" on the top right corner.