How to Add Live Feed as a Source
Introduction
You can live stream from Muvi Live by using any existing third-party live feed as a source. If you already have an IP camera stream or free-to-air HLS stream, then you can directly convert those into live streams with better security and distribution capabilities. While creating the live stream content in Muvi Live, you need to select the "Feed" option and add the live feed as a source.
How to Add Live Feed as a Source
To add a live stream, click on "Manage Live Stream".
Under Live Stream Library, click on "Add Live Stream".
Type the "Stream Name" (mandatory).
Type "Description" about the live stream.
Select the "Source".
Select "Input (Feed URL)" if you have a live feed (i.e., HLS, RTSP) to live stream. You can type the existing feed in the box.
Select the "Record Stream" option if you want to record the live stream. The live stream will be recorded and will be available in the "Asset Library" once you stopped the live stream.
Select the "Location" from the drop-down. You can select your nearest server location to quickly connect with the live stream server and reduce the latency of live streaming.
Click on "Save".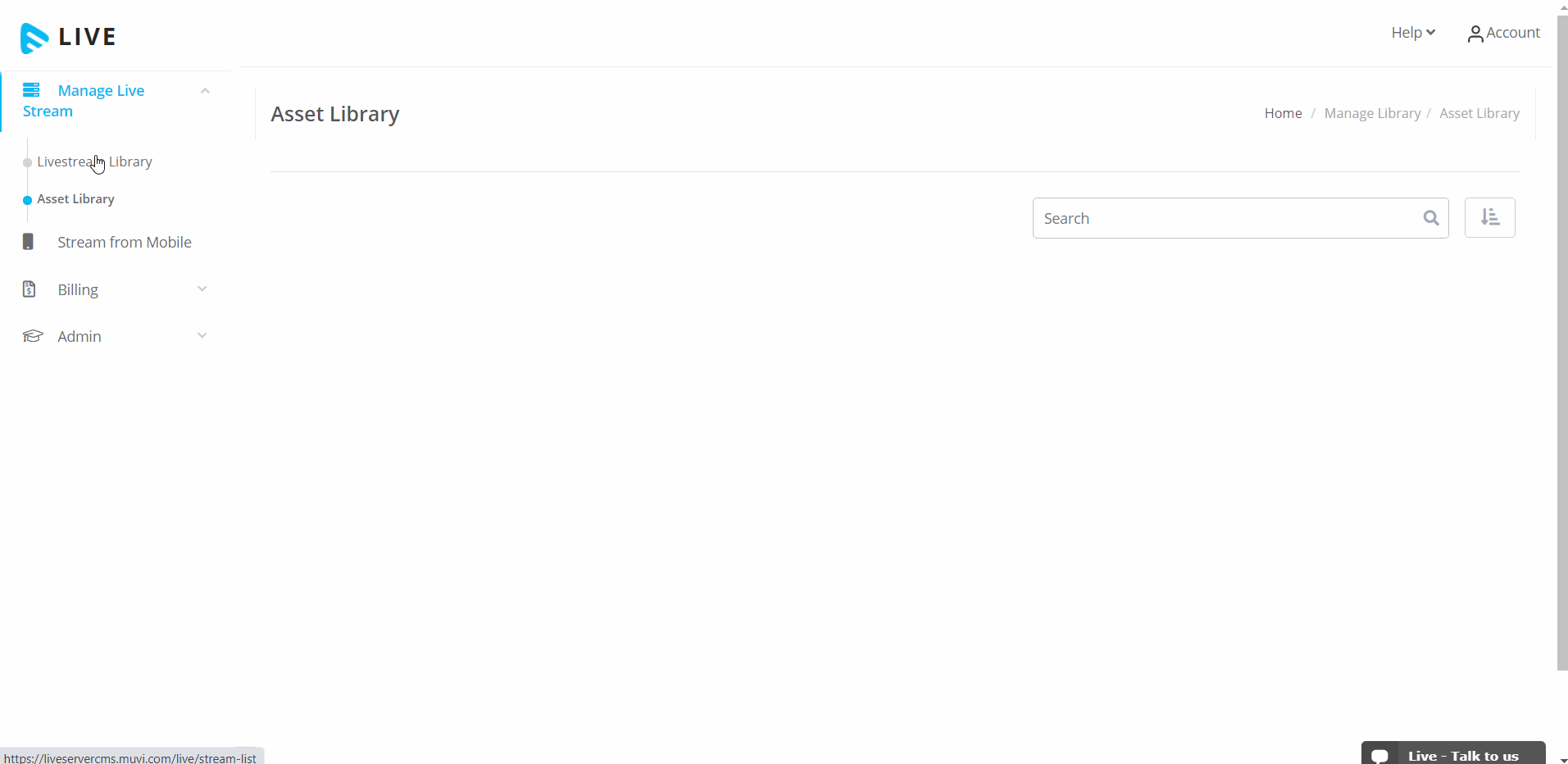 How to Start the Live Stream
To start the live stream, click on "Strat Stream" on the right-hand side of the live stream content under "Action".
It will take few minutes to connect with the Live Server.
Once the live stream is started, you can preview it by clicking on "Preview".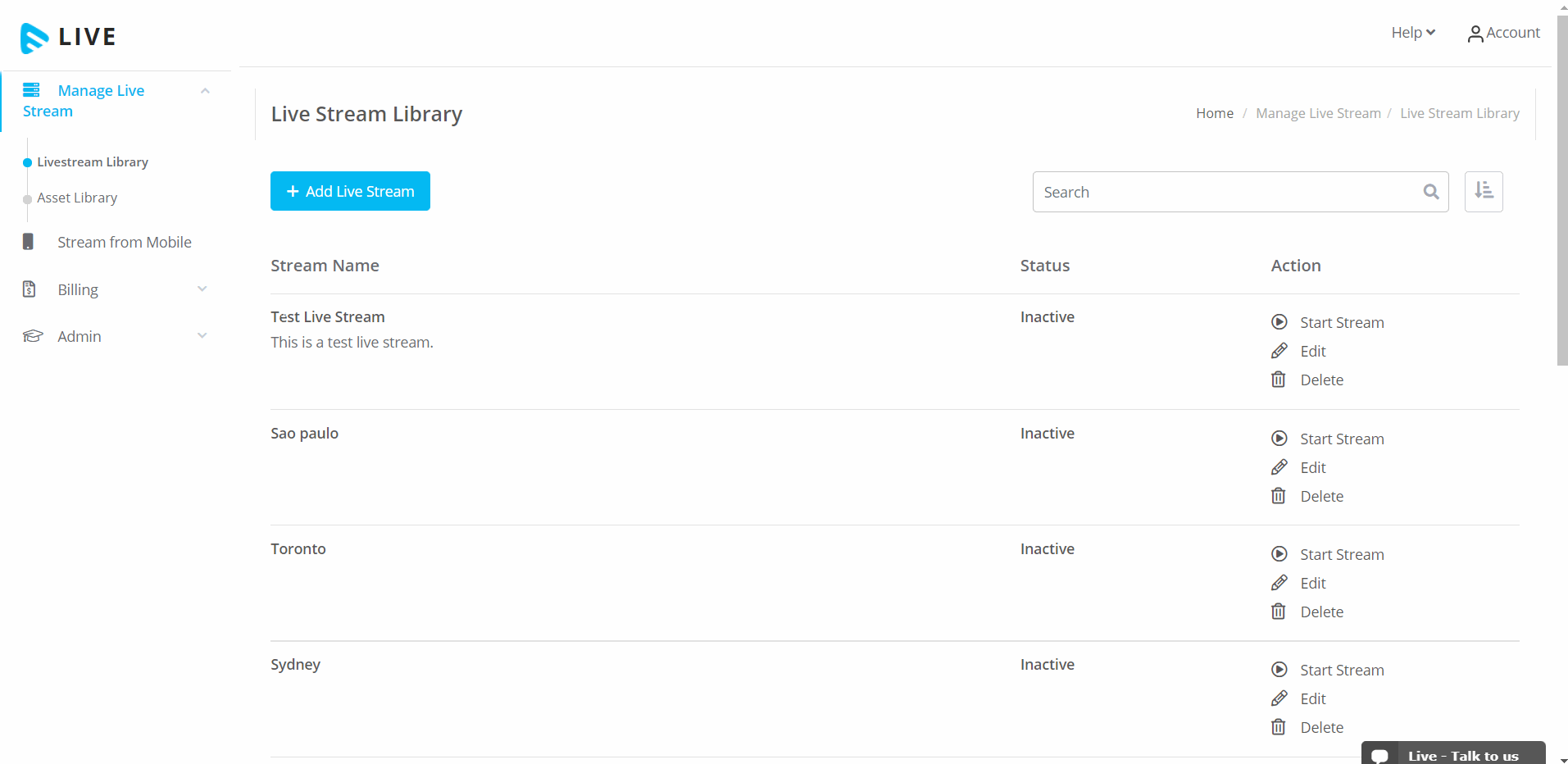 How to Share the Live Stream
You can share the live stream using the Embed link, HLS URL, and Sharable URL.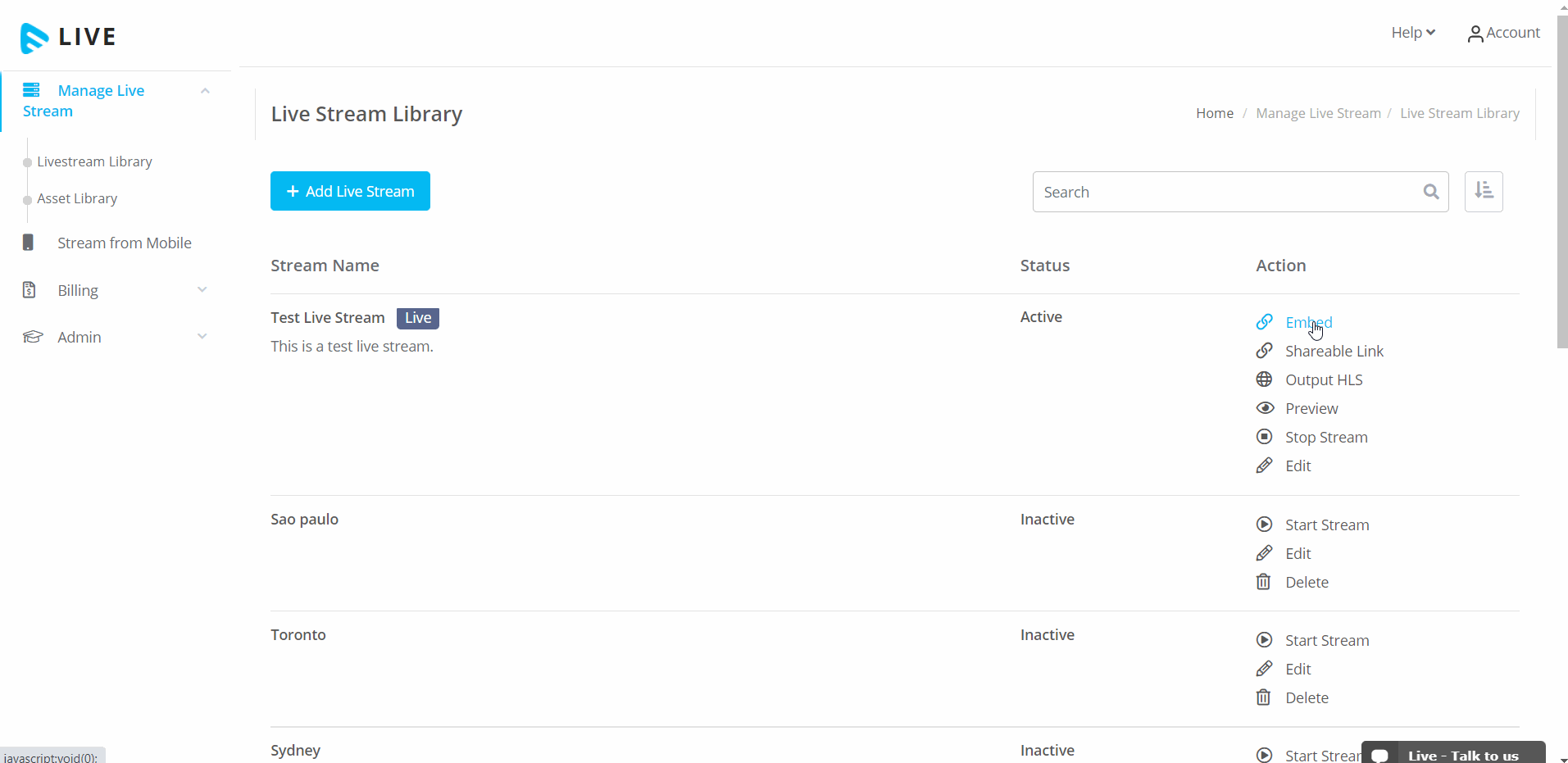 How to Stop the Live Stream
To stop the live stream, click on "Stop Stream".
When asked for confirmation, click on "Confirm", the live stream will be stopped.