Introduction
You can download Muvi's Android SDK to create your native Android App. Muvi's SDK is only available for Muvi Standard and above subscription plans. You can download the setup after verifying your bundle identifier name.
Note: Muvi's Android SDK is only accessible to Muvi's customers who have Muvi Standard or higher subscription plans. 
How to Download SDK
To download Android SDK, go to "Mobile & TV Apps" -->"Android App" --> "Android SDK" in your CMS (See Below Screenshot)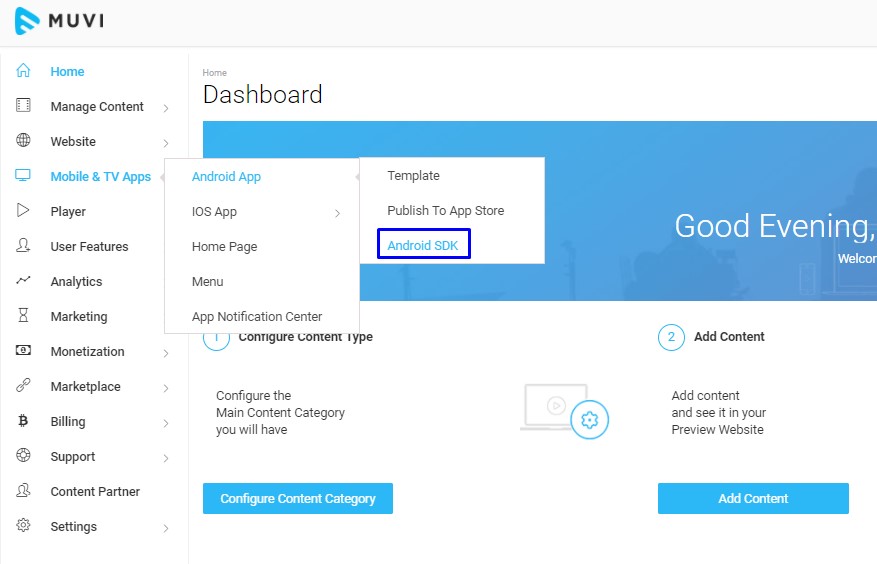 Type you Bundle Identifier Name and click on "Generate"
Then click on "Download Setup" (See Below Screenshot)
Note: Once you download the package from the CMS, you will not be able to change its name.