How to Enable Recommendation Engine
Enabling Recommended Content in Featured Section
How End Users See Recommended Content
Introduction
By enabling Muvi's Recommendation Engine (Alie) you can show recommended video content to your users in your store. Your users will be automatically suggested to content which they prefer to watch based on their viewing preference. For example, if a user only prefers to watch action movies, then he/she will be recommended to all the action movies in your store. Once you enable this feature in the CMS your users will view the recommended content in the featured section of the homepage of your store when they login.
Note:
Currently, this feature is available for Muvi Standard and above subscribers.
To get the recommendation from Alie, you must have atleast 20 content added to your store and there should be at least 100 cumulative views of the content.
How to Activate Alie
To activate Alie, go to "Marketplace" -->"Manage Apps" in the CMS.
Click on "Activate" under Alie
You will be shown the price to activate Alie. Click on "Yes" to proceed.
Complete the checkout process
Once Alie is activated, it will be shown in the "User Features" menu in the CMS.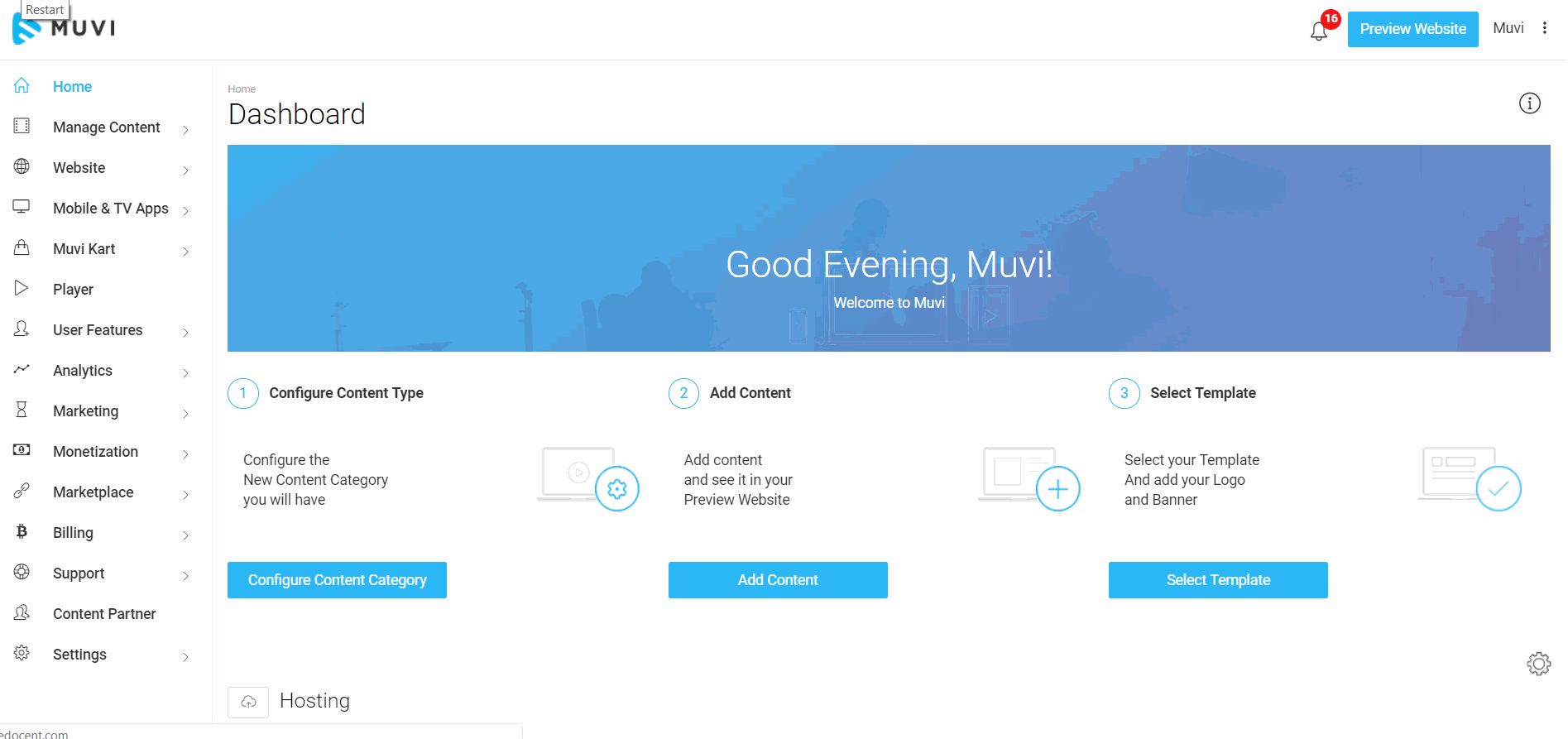 How to Enable Recommendation Engine
Go to "User Features" --> "Alie" in the CMS.
Under "Alie", select the checkbox for "Enable Recommendation Engine".
Click on "Update".
Once it is enabled, recommendation option will be available in Automated Featured section.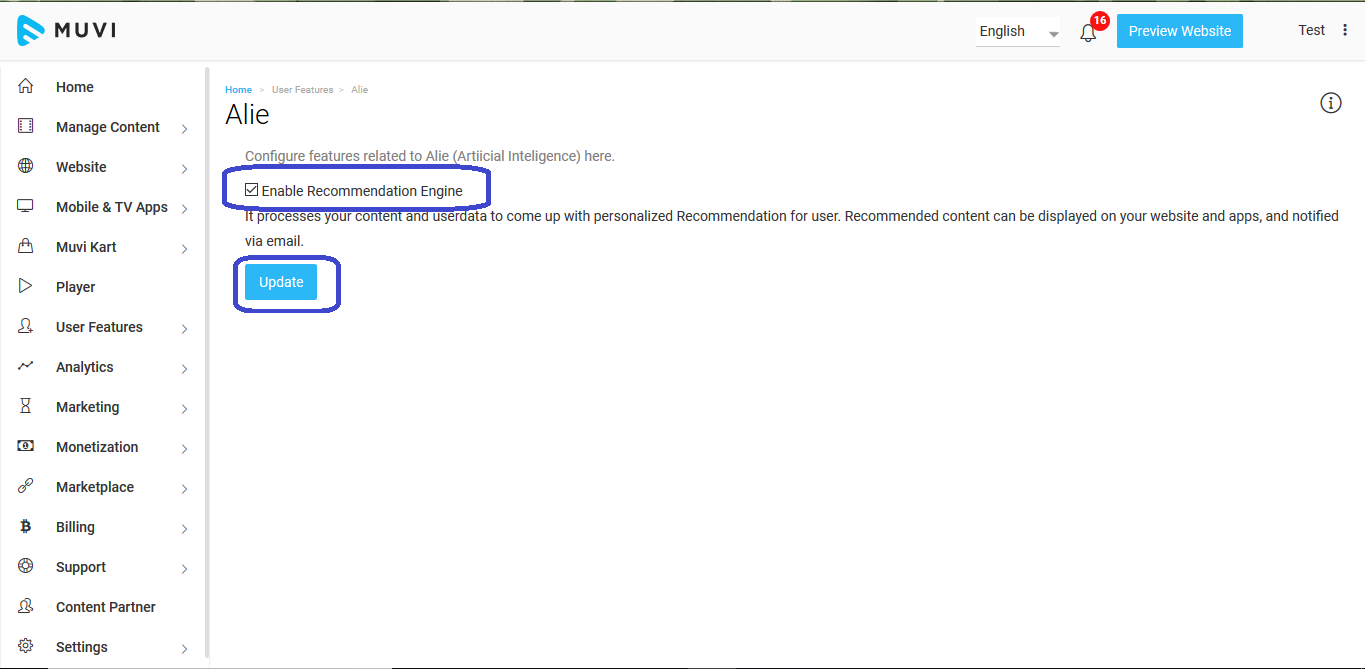 Enabling Recommended Content in Featured Section
You need to enable Recommended Content in the Automated Featured section in the CMS.
Go to "Website" -->"Templates" -->"Homepage" in the CMS
Scroll down to Featured Section
Click on "Add Featured Section"
In the "Section Type", select "Auto Generated"
In the "Section Criteria" select "Recommended Content"
Click on "Save"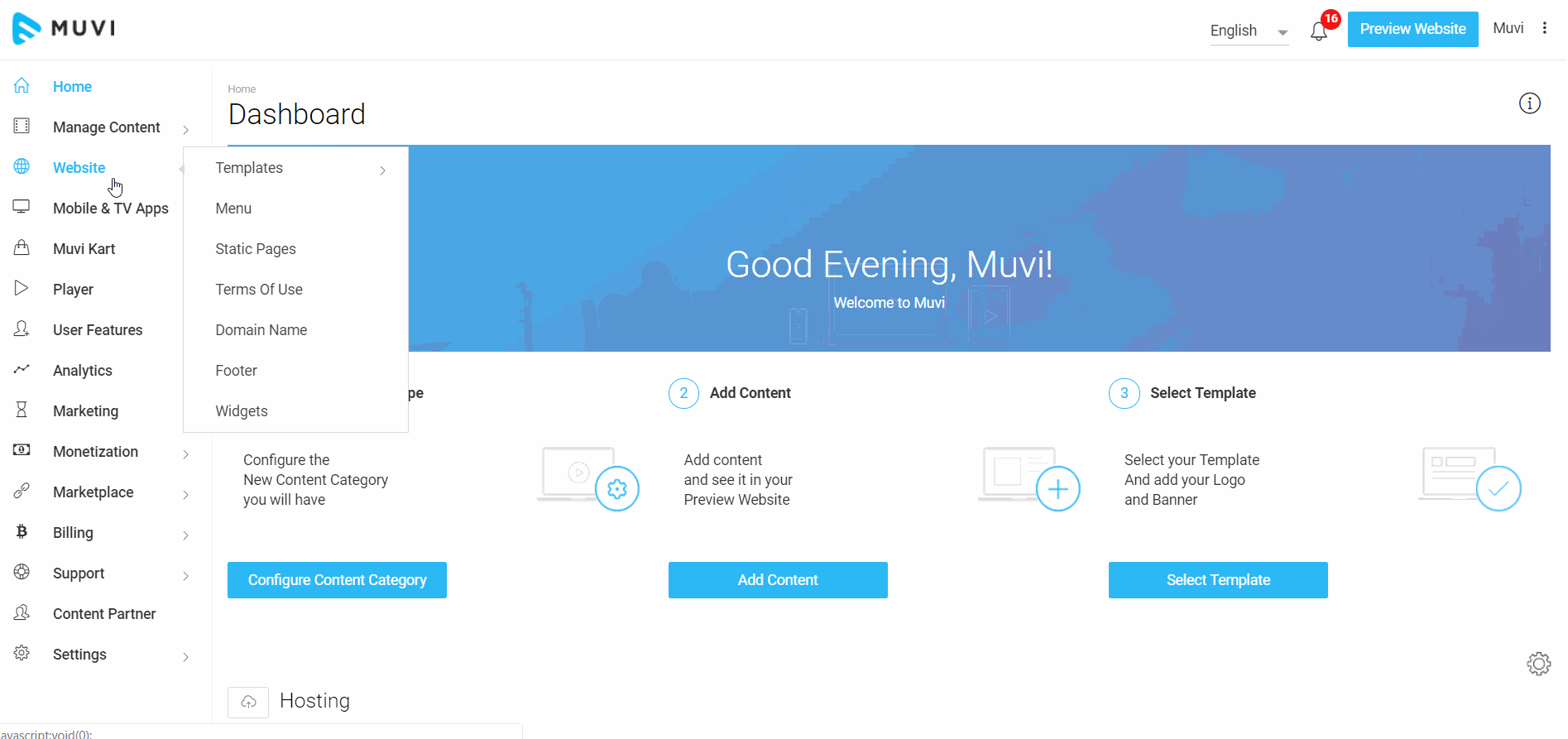 How End Users See Recommended Content
The end users need to login to your store to view the recommended content. Once they will login, they can view the recommend content in the featured content section of the homepage. (See Below Screenshot)