How to Enable Content Download
Adding Content For Downloading
How Users Can Download Content
Introduction
By enabling content download feature, you can allow your users to download specific content (Video and Audio) from your store after paying for the content on your website (User needs to pay for the content if it is a part of PPV or Subscription plan). Remember that, the downloaded content is not DRM protected.
How to Enable Content Download
To enable content downloads, go to "Manage Content" -->"Settings" in your CMS
Under "Allow Content Downloads", select the check box for "Enable Content Downloads"
Finally, click on "Save"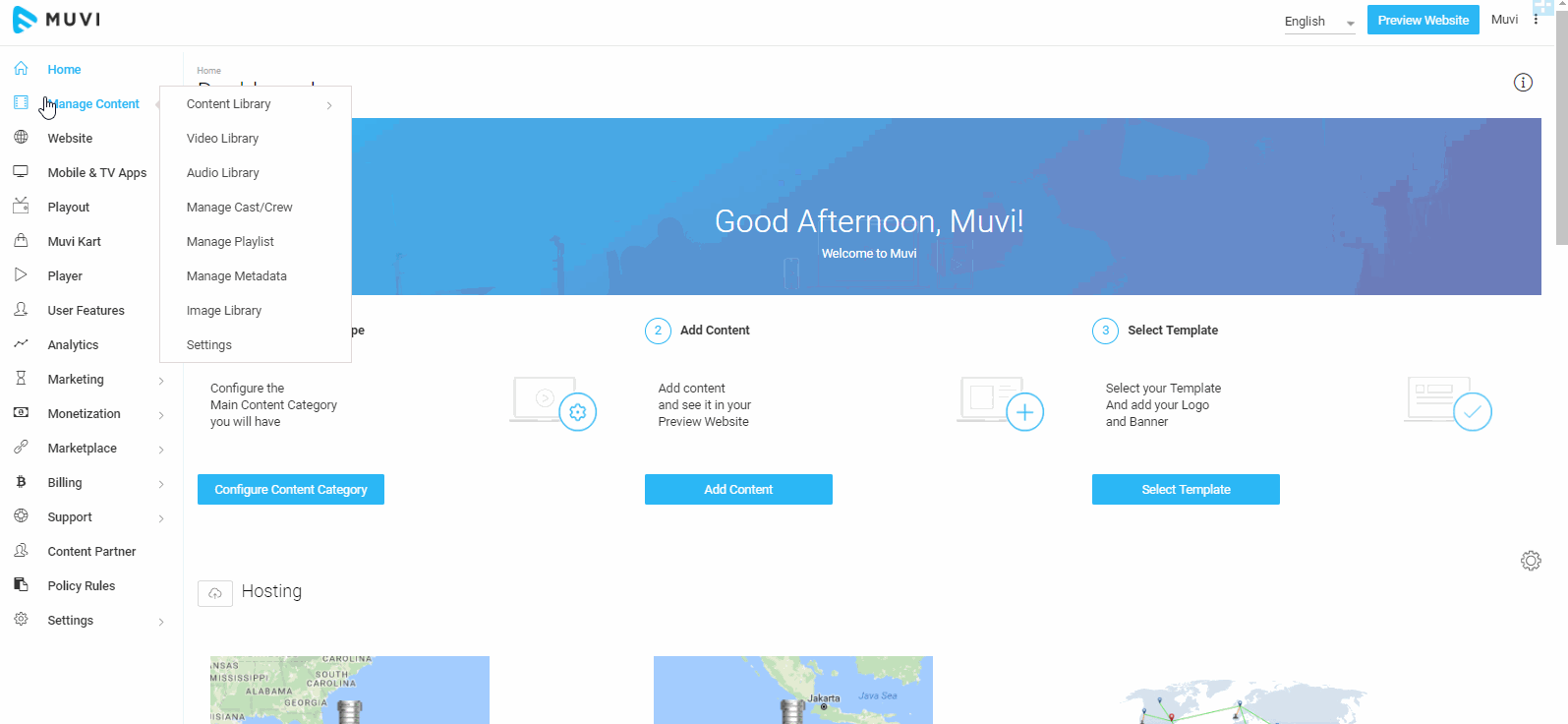 Adding Content For Downloading
Once the content download feature is enabled, you can see the option to make a content downloadable while adding a new content.
Go to "Manage Content" --> "Content Library" in the CMS
Click on "Add Content"
Select the content form from the drop-down list (Currently, the download option is only available for VOD Single Part, AOD Multi-Part and AOD Single Part content. AOD Multi-Part Content can be downloaded if the subscription is enabled. AOD Single Part content can be downloaded by guest users and if Voucher is enabled for the store. This is not applicable for Live Streaming content)
In the "Content Option" field, you will see 2 checkboxes. 1. Download 2.Stream. By default, Stream will be selected. You need to select "Download" to make the content downloadable. (See Below Screenshot)
Add values for other metadata fields and save the content.
Note: Download feature is only available for new content. Currently, there is no option available to enable this feature for existing content. Also, you can not see the download option for third-party (YouTube, Vimeo) embedded content. 

How Users Can Download Content
After adding the content, you need to map a video/audio to it.
When uses click on the content in your website, they will see the Download button along with Play Now button.
To download a video content, users first need to purchase it if it is a part of PPV or Subscription plan.
They

 can stream or download the content until they have access to it.(Until the subscription period is over or specific content access period is over in case of Pay Per View content).

However, u

sers can download free content without paying for it.
AOD Single Part content can be downloaded by guest users and if Voucher is enabled for the store.
AOD Multi-Part content can be downloaded if subscription is enabled for the store.
Once they click on "Download", the content will start downloading to their desktop/laptop.
When downloading multi-part audio content, instead of downloading single tracks, users can download the entire album by clicking on the download button. 
Note:
The content download feature is currently enabled only for the "Modern" and "Revo" template. If you have selected any other template, then the download button will not be visible to the users. 
Users will be unable to download content if they are using the "Internet Explorer 11" browser.