Introduction
Muvi Ad Server allows you to create and manage your ads. With Muvi Ad Server, digital media owners can monetize their content with video advertising across mobile, desktop, and other connected devices. Muvi Ad Server is  VPAID compliant in accordance with IAB guidelines and supports all Ad formats. You can create your own Ad Tags and link them to multiple contents and earn revenue. To begin with, you need to signup and purchase the Muvi Ad server subscription.
How to Sign up
To signup with the Muvi Ad server, please click here.
Click on "Free Trial" to take 14 days free trial.
Provide the details, your "Name", "Company Name", "Phone Number", "Email" and "Password".
Click on "I agree to Muvi's Terms & Privacy Policy" and then click on "Next".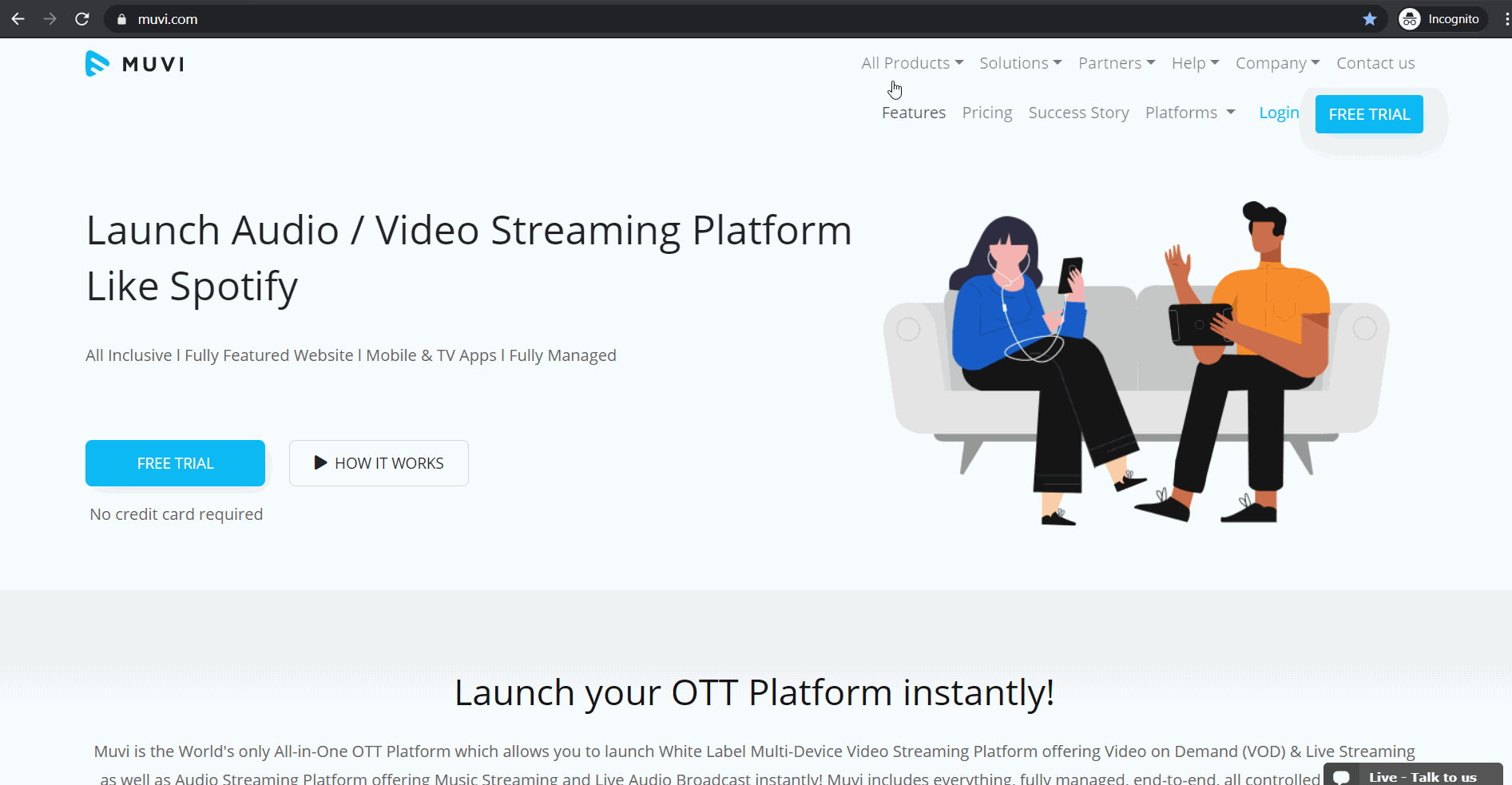 Purchasing Subscription
Once your 14 days free trial is over, you will be prompted to purchase the subscription of Muvi Ad Server. You can also purchase the subscription before your free trial ends.
Click on "Purchase Subscription" on the top right corner of your page.
Click on "Checkout"
Provide the details of your Credit Card details and Billing Address.
Click on "Continue to Pay".
Click on "Billing" to view the "Subscription Details" and "Payment History".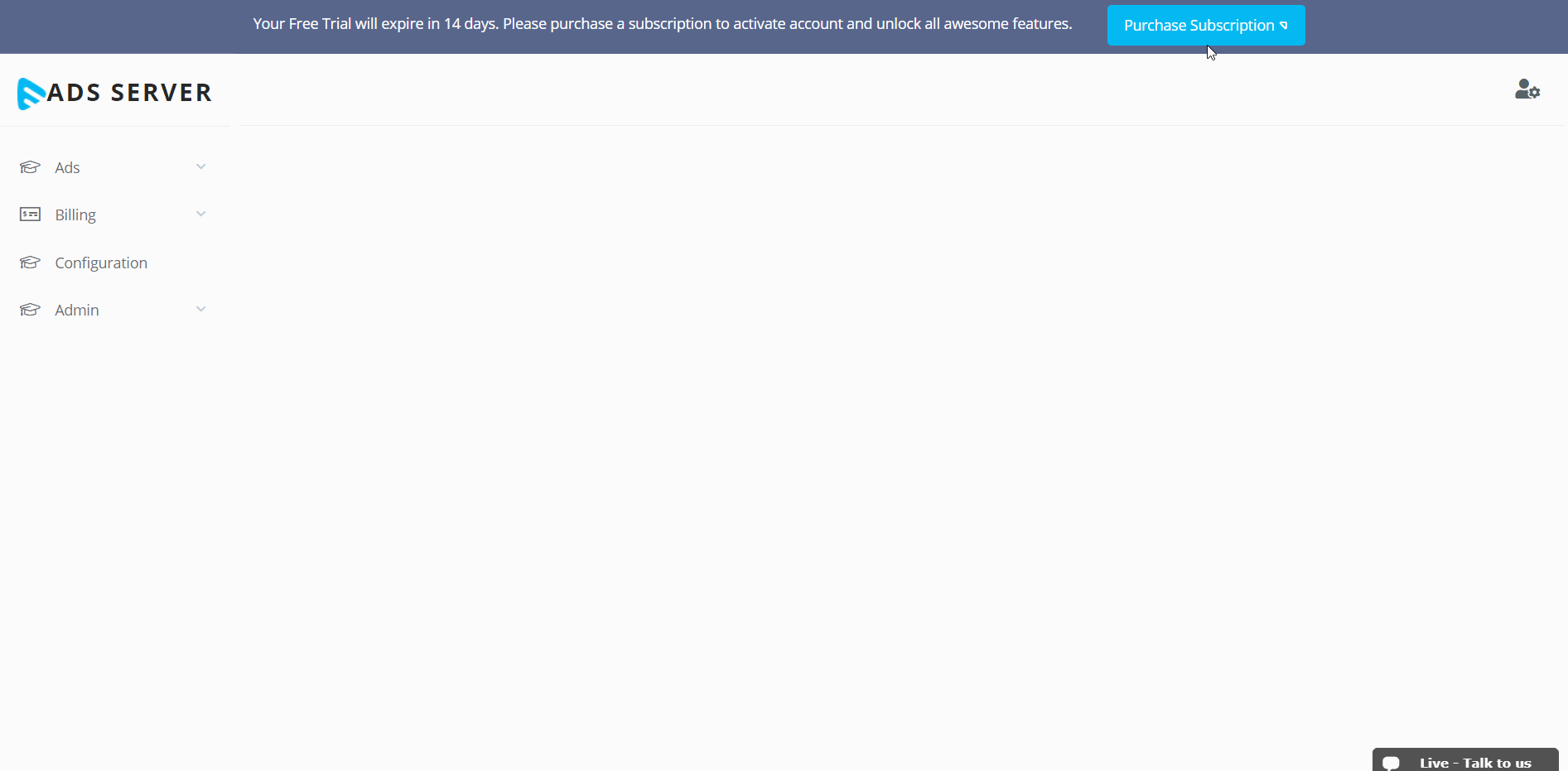 Managing Advertisers
You need to add the advertiser's name and details before creating an Ad. The advertiser can be a company or an individual whose ad you will configure in the Ad Server.
To add the Advertiser's Name, navigate to "Ads" -->" Manage Advertisers".
Click on "New Advertiser".
Type the "Advertiser Name" and "Description" (see below screenshot).
Click on "Submit" to add the advertiser. Repeat the process to add multiple advertisers.

Managing Ads
Under Managing Ads, you can create new advertisements.
To create new Ads, navigate to "Ads"-->" Manage Ads".
Click on "New Ad".
Type the "Add Name"
Select the "VAST Category". (Video Ad Serving Template or VAST establishes a common interface between ad units and video players, enabling a rich interactive in-stream ad experience)
Select the "Advertiser" from the drop-down.
Type the "Redirect Link" (optional). http:// or https:// URL Required
Browse and upload the Ad video (Only MP4 video within 100MB).
Click on "Submit".
After creating the Ad, you can insert the Ad Tag or API inside a digital content. If you are an existing Muvi subscriber, you need to click on "Get API" and add the API link in the Muvi CMS.
Note: If you are an existing Muvi subscriber, please visit the help link to know how to integrate the Ad Tag in your content.