Integrating Third-Party Ad Server Tags
Introduction
Bring Your Own Ad Server (BYOA) feature allows you to integrate any VAST compliant video ads to the Muvi CMS and then configure those ads to any video content. With BYOA, you can integrate Ad Tags to your video streaming platform from almost any Ad Server. Also, it enables you to configure multiple ads in a single video via certain third-party Ad Servers.
Enabling Advertisement
Before setting up your Ad Integration, first, you need to enable this feature in the CMS.
To enable Advertisement, navigate to "Monetization" -->"Settings" in the CMS.
Under the "Monetization Model", select the checkbox for "Advertisement".
Click on "Update".
Advertisement will be enabled for your store. Once the Advertisement is enabled, it will be displayed under the Monetization menu. ((Monetization-->Advertisement)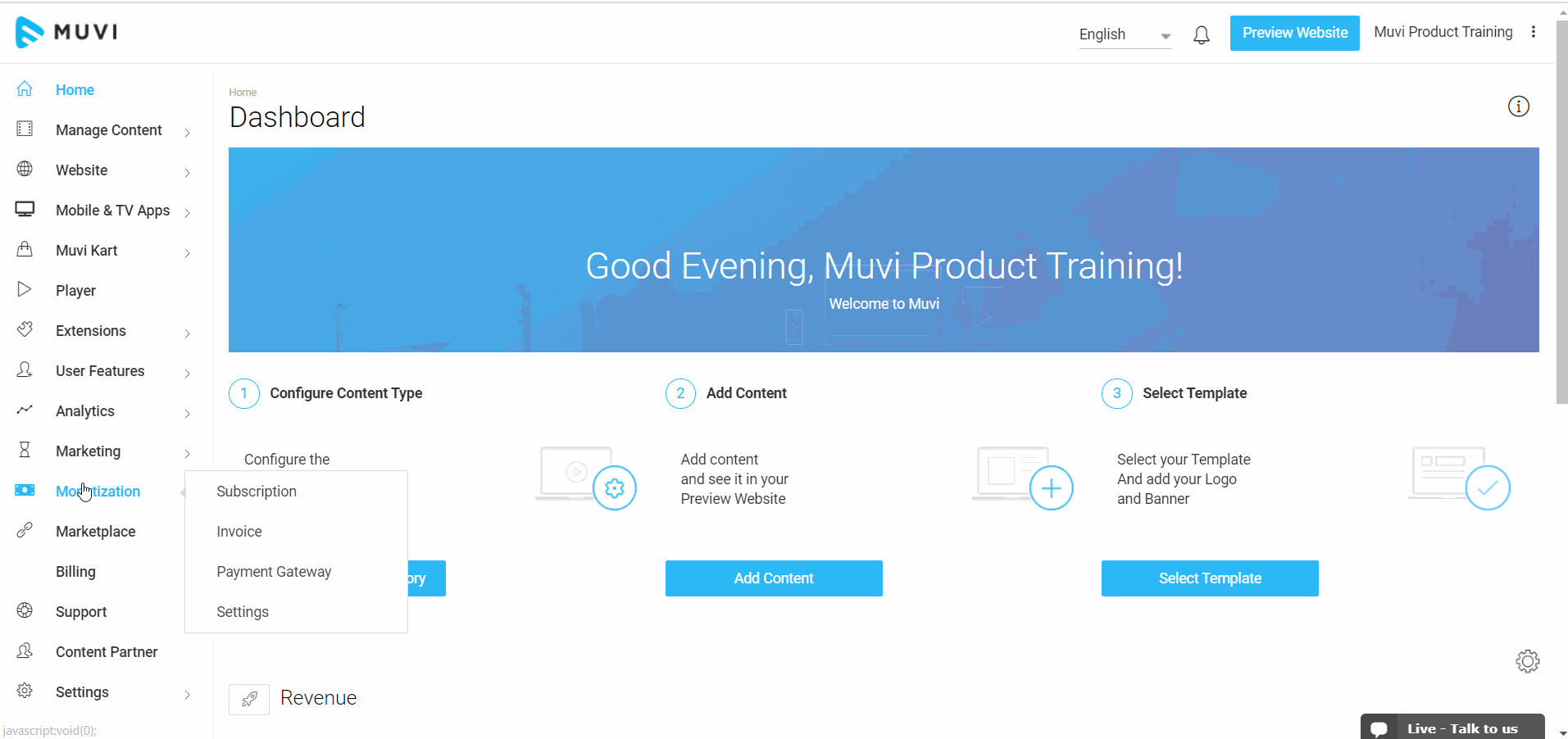 Integrating Third-Party Ad Server Tags
To integrate the third-party ad server tags, navigate to "Monetization"--> "Advertisement" in the CMS.
Click on "VAST Tags".
Click on the "Add New Ad Tag" button.
Type the Ad Tag Name and paste the Ad Tag Value (that you obtained from any third-party Ad Server) in the corresponding field.
Click on "Save".
Note:
You can add multiple Ad Tags by repeating the above procedure. By creating multiple Ad Tags you can add different ads to different content in your store.
You can also play multiple ads in a single video. First, you have to configure multiple ads in an Ad Server that supports this feature. Then, you need to get the Ad Tag from that Ad Server and integrate it into Muvi.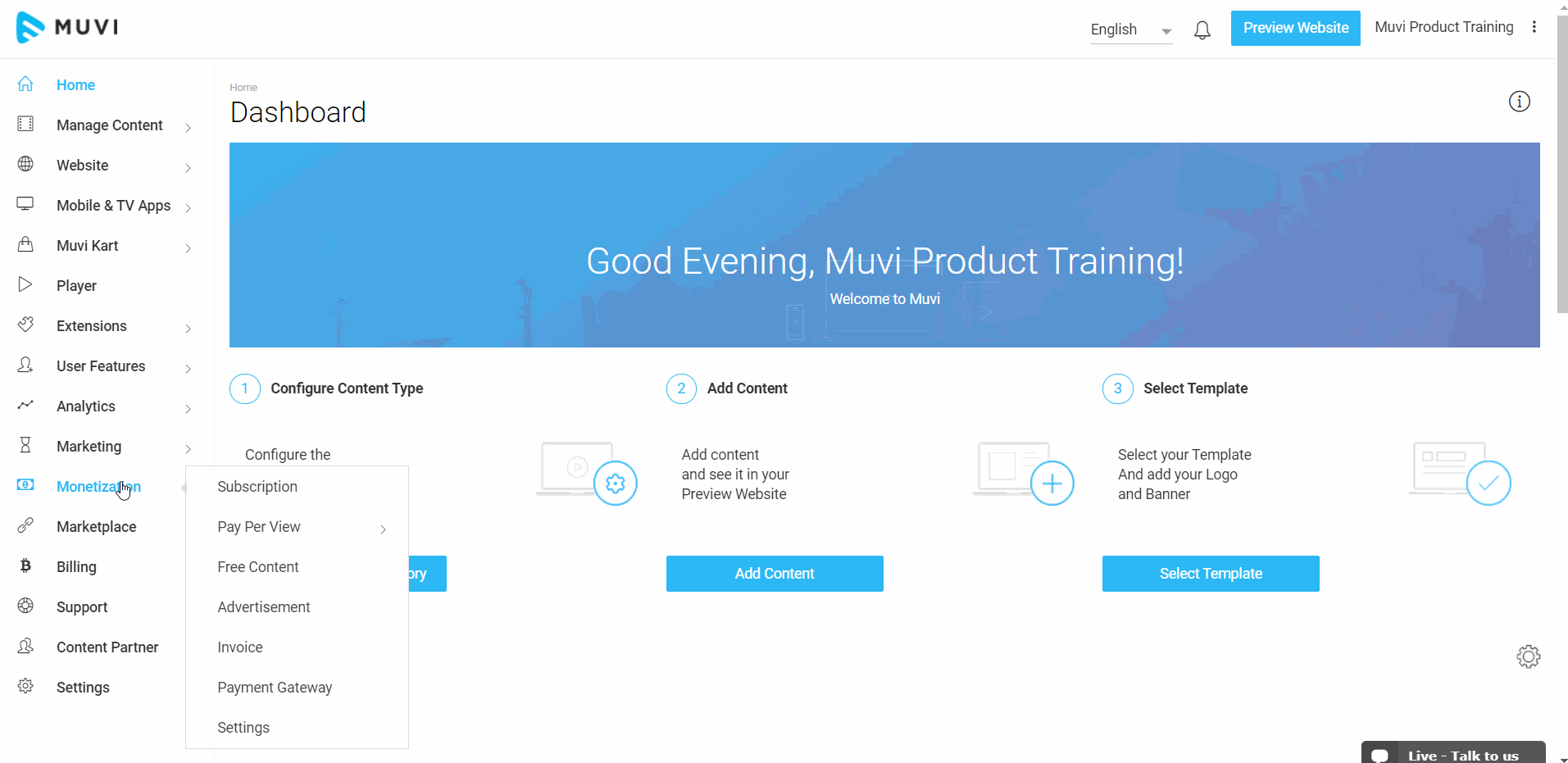 Managing Ads for Content
Navigate to "Manage Content "–->"Content Library "in the CMS
To set up an ad for content, on the right-hand side of the content, click on "Manage Ads"
Select the check box "Enable Ads on this video".
Choose either*"Pre-roll", *"Mid-roll" or *"Post-roll" option or you can also choose all the 3 options.
Select the Ad Tag for content from the drop-down.
Click on "Save".
Note:
*

If you select "Pre-roll" then the ad will be played before the content starts playing. If you select "Mid-roll" you can select the time after how many seconds or minutes the ad will be played in the content. If you select "Post-roll", the ad will be played at the end of the content.
You can integrate ads in all types of content including, single part, multi-part, paid (SVOD, PPV), and free content. Currently, we do not support ads for live streaming content and third-party content (YouTube, Vimeo, Dailymotion, etc.).