Introduction
By activating PayPal "Instant Payment Notification" or IPN, you can receive messages about payments and other transactional events directly from PayPal to your website's back-end system. All these messages are generated and stored at PayPal. To receive these messages, you need to activate your IPN.
How to Activate PayPal IPN
1.To activate IPN, you need to login to your PayPal account. After loging in to your account, click on "Account Settings". (See Below Screenshot)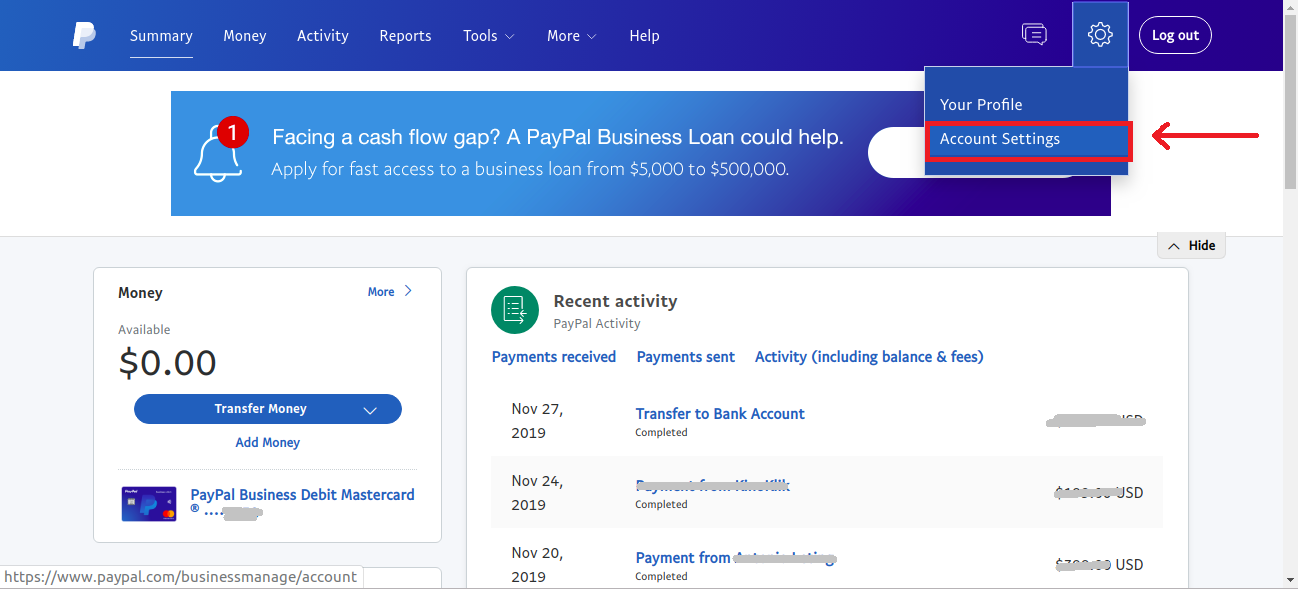 2.You need to click on "Notifications". (See Below Screenshot). Then click on "Update" for "Instant Payment Notifications".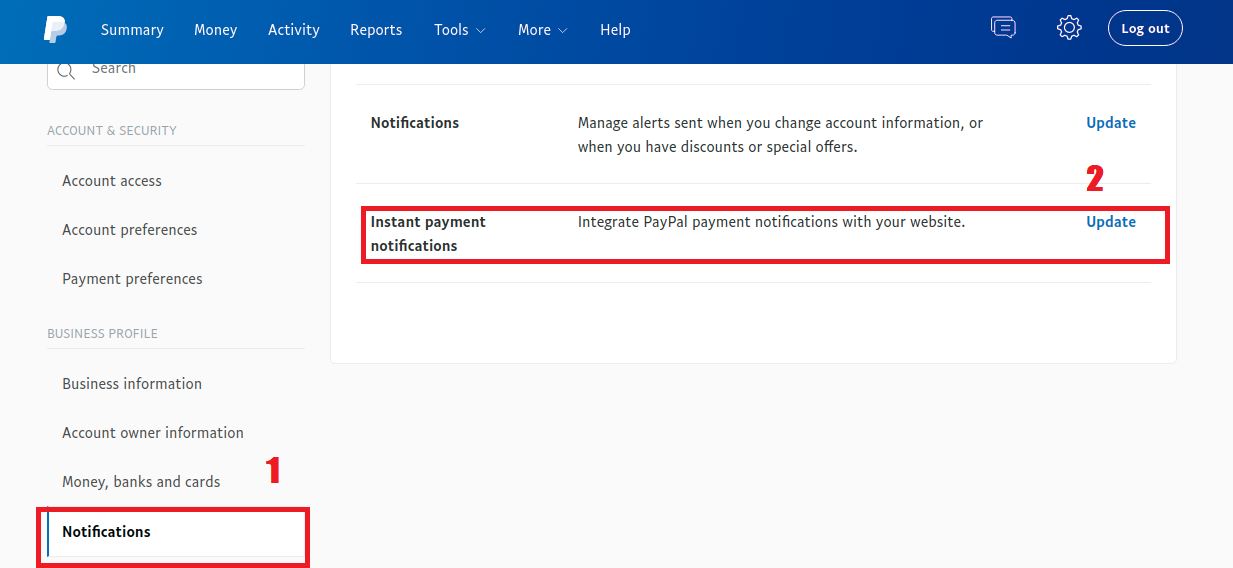 3.
Under "Edit Instant Payment Notification (IPN) Settings" type the URL https://www.cms.muvi.com/notifypaypal/ipn  in the "Notification URL' box.
Then under "IPN Messages", select the option "Receive IPN Messages(Enabled)". 
Finally, click on "Save".
Note: Enterprise customers can type the URL as "Your CMS domain/notifypaypal/ipn" (e.g. https;//yourdoamin.com/notifypaypal/ipn)